We begin this month with a day to reflect on Canada's colonial history as we strive collectively to learn from our past and do better in the future. We need to honour, respect, and show gratitude to the Indigenous peoples of this land we now all call home. We need to acknowledge the atrocities and injustices of the past and present. Below, you'll find some actions you can take on Canada Day and beyond, along with the full July event list for Metro Vancouver including pride events, music, arts performances and much more: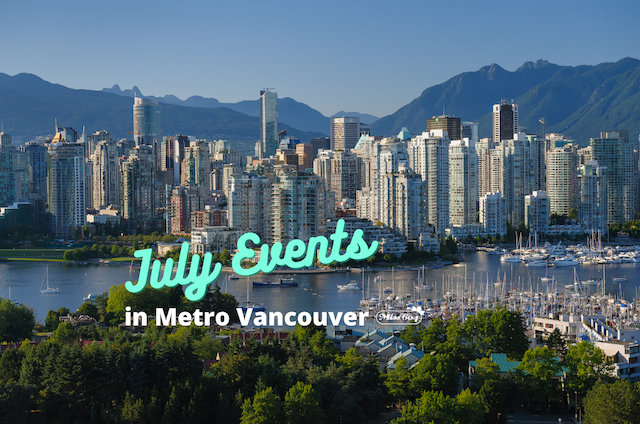 July Events in Metro Vancouver 2021
Jump to: Thursday, July 1 to Sunday, July 4, 2021
Jump to: Monday, July 5 to Sunday, July 11, 2021
Jump to: Monday, July 12 to Sunday, July 18, 2021
Jump to: Monday, July 19 to Sunday, July 25, 2021
Jump to: Monday, July 26 to Saturday, July 31, 2021


This list is updated daily.
If you have any events to add, please send them in for a free listing.
Month-Long Events/Attractions
Continue reading this post 〉〉