I have reached out to some of my friends around the globe who are originally from the "604" area to see how they're doing during the COVID-19 pandemic. Here is the second in the Vancouverites in Isolation Elsewhere series:
Vancouverites in Isolation Elsewhere: Duane in Spain
Name: Duane (Website, Twitter)
Hometown: Chilliwack
Current City/Home: Valencia, Spain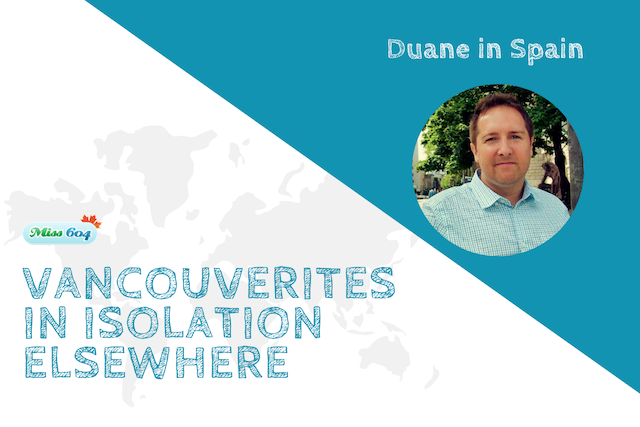 What is your city like right now?
Spain declared a state of emergency 10 days ago. We are on almost a country-wide lockdown: we are only able to get groceries, visit the grocery store, or walk a dog. Some people are renting their dogs for a few hours (true story).
Continue reading this post 〉〉