Published in partnership with VisitCoquitlam.ca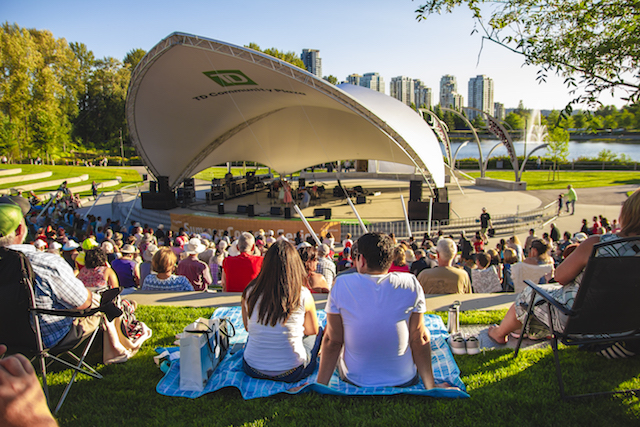 It's Free Outdoor Concerts and Patio Season in Coquitlam
Summer is here and the outdoor music scene is coming alive in Coquitlam. One to add to your free entertainment calendar is the Summer Concert Series in Coquitlam, which takes place at a stunning outdoor amphitheatre in Town Centre Park.
Picture the views over Lafarge Lake as bands take to the stage at TD Community Plaza. You can roll out blankets, kick back on the steps, bring lawn chairs or dance in the grass. Pick up a snack at a food truck or pack your own picnic.
It's a family-friendly scene, with crowd-pleasing bands. To top it off, it's easy to get to – located a short walk through the park from Lafarge Lake-Douglas SkyTrain station.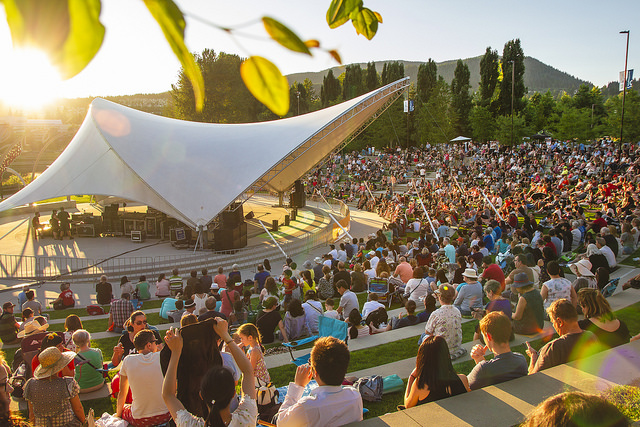 Free Outdoor Concerts
The first in the 2019 Summer Concert Series kicks off Friday, July 12 from 7:00pm to 9:00pm, with some rock 'n' roll. The show begins with Oliver and The Elements, described as a lively repertoire bouncing from Motown, Memphis, New Orleans and London, including CCR, James Brown, Rolling Stones and Marvin Gaye.
Next, Quickness takes the stage. This Vancouver band is attracting a growing following, offering up a mix of introspective tunes and rock anthems.
Continue reading »
Disclosure:
Sponsored Post
Sponsored by VisitCoquitlam.ca