Vancouver's four-day fête in celebration of visual arts, design, and crafts, the Eastside Culture Crawl, runs November 14 to 17, 2019 throughout Vancouver's Eastside community. The Crawl will present a line-up of more than 500 visual artists who will open their art studios, collaborative work spaces, garages, and homes — to engage with the public, showcase their remarkable work, and encourage fellowship.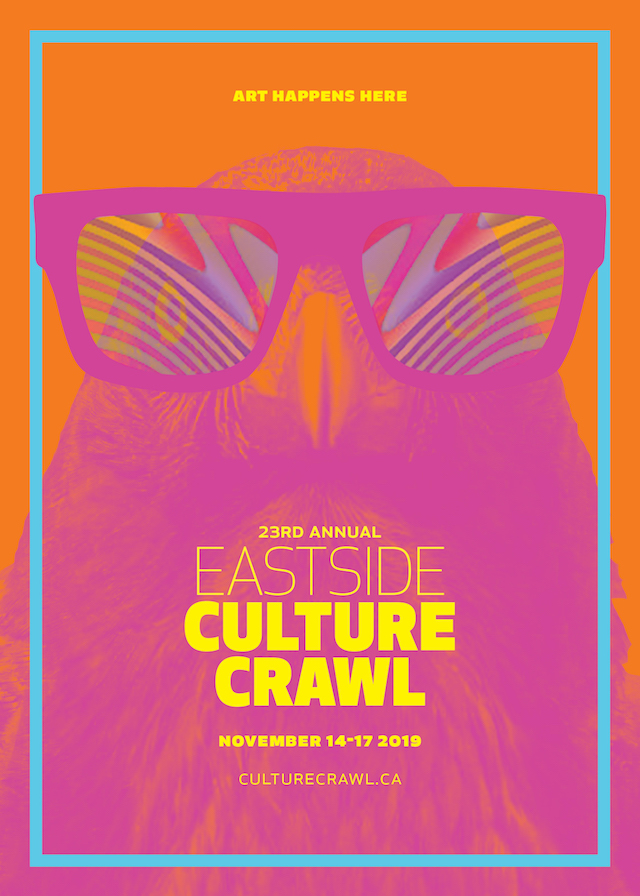 23rd Edition of the Eastside Culture Crawl
When: November 14 to November 17, 2019
Thursday & Friday: 5:00pm to 10:00pm
Saturday & Sunday: 11:00am to 6:00pm
Where: Various Eastside locations between Columbia, 1st Ave, Victoria Dr, and the waterfront
Encompassing the region bounded by Columbia Street, 1st Avenue, Victoria Drive, and the Waterfront, the Eastside Arts District is home to the highest concentration of visual artists, designers, and craft makers in Canada. The Crawl eagerly welcomes arts patrons and collectors, community builders, and inquisitive tourists to immerse themselves in this enriching community of artists through on-site visits, and interactive installations.
Continue reading this post 〉〉