Over 200 women came together at the stunning Pipe Shop in North Vancouver on October 26-27 to celebrate and elevate. The Ace Class, based in Calgary hosted the Rise Conference in Vancouver, which included two days of inspirational speakers, curated partners, mentoring workshops, breakout dinners and a dance party!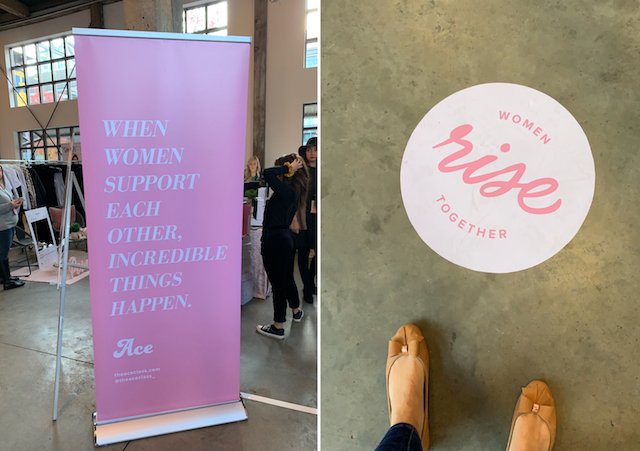 In a beautiful space with attendees and speakers of all ages and professional backgrounds, we came together to learn, laugh, lean in and grow. Topics covered relationships, money, health + wellness, leadership growth, setting boundaries and rising out of your comfort zone to your true potential.
Key Takeaways from The Rise Conference Vancouver
Top takeaways from the conference that really inspired me, include:
Stillness is Power, Danielle LaPorte
My absolute favourite speaker from the weekend was Danielle LaPorte, entrepreneurial goddess and author of the Firestarter Sessions and the Desire Map. Danielle is powerful beyond measure and has a way of connecting in the deepest and most genuine ways with her audience. My biggest takeaway from her talk was the importance of beginning and ending your day with stillness, whether that be meditation, breath work, or just quieting your mind. Stillness brings power, creativity, calm and expansion. It's easy to say but hard to form a habit around. We just get so stuck in the busy. But when we bring stillness in our lives, we have the ability to transform.
Continue reading this post 〉〉