A total of 50 theatrical productions comprise the nominations for the 37th Annual Jessie Awards (the "Jessies") representing excellence on stage in Vancouver's large and small performance venues.
Jessie Award Nominations 2019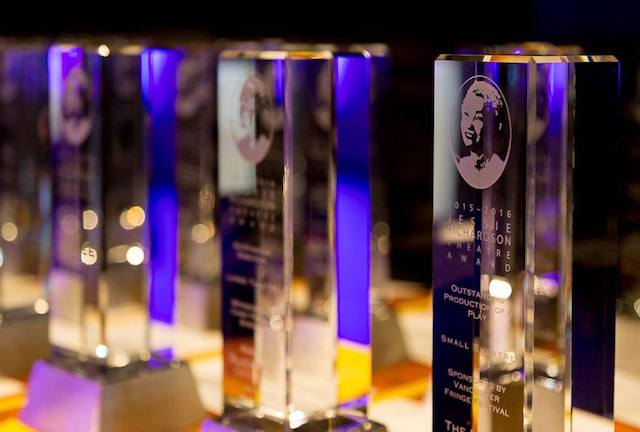 The nominations exemplify a wide variety of diversity, creativity, imagination, and skill brought to life on the stage. The cultural richness of the talented artists continue to grow each year, stretching boundaries and insights and enriching the cultural landscape of our city and beyond.
The Jessie Awards are divided into three categories: Large Theatre, Small Theatre, and Theatre for Young Audiences along with other special awards. Here are some of the highlights of the nominations.
A total of eighteen innovative and varied productions were nominated in the Large Theatre Category with Théâtre la Seizième at the top of the list garnering 8 nominations for their boundary stretching production of Le Soulier. The show received a nod for Outstanding Production and Original Script, along with Outstanding Performance by lead actors France Perras and Félix Beauchamp, Esther Duquette and Gilles Poulin-Denis for Outstanding Direction, Itai Erdal for Lighting Design and Malcolm Dow for Sound Design.
Continue reading »