Vancouver Pride Society has announced its full schedule for the 2021 #ChooseYourPride celebrations. While acknowledging that Pride doesn't look the same for all community members, the organization is hosting more than 60 events including in-person and digital experiences taking place July 3 to August 3, 2021.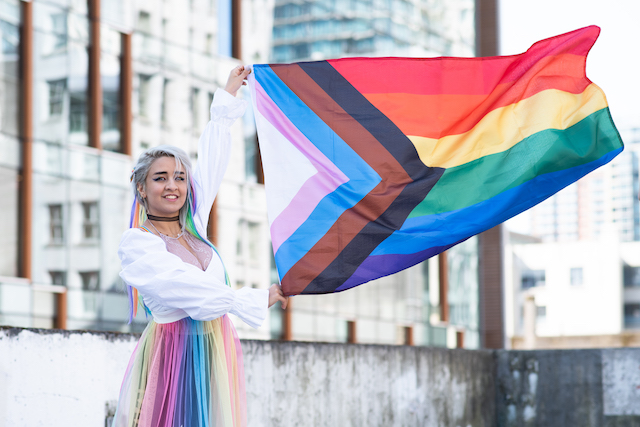 Vancouver Pride Events 2021
When: July 3 to August 3, 2021
Where: Various locations across Vancouver and online
Tickets/Registration: Ranging from $0–$10 available online starting June 28, 2021 at 10:00am
As one of the first in-person Summer festivals since COVID hit in 2020, Vancouver Pride Society will bring the pandemic-friendly VanPrideFest to Jonathan Rogers Park in Mount Pleasant from July 30 to August 1, 2021. The series of free open-air programming with community partners offers ten different time slots dedicated to the specificities of the local 2SLGBTQAI+ community. The event is free but registration is required so organizers are able to comply with all provincial health orders.
For the first time this year, organizers are bringing a series of COVID-safe Pride Lounges to Vancouver Downtown, which will pop across from Jim Deva Plaza, Stanley Park Brewpub, and šxʷƛ̓ ənəq Xwtl'e7énḵ Square at the Vancouver Art Gallery. Attendees will be able to book a time slot for up to six people within their bubble in advance and enjoy drinks under the summer sky with lounge-style entertainment.
Continue reading this post 〉〉