A Grinch musical is coming to Vancouver this month and you can win tickets! Innovation Arts and Entertainment presents Dr Seuss' How The Grinch Stole Christmas The Musical at The Centre in Vancouver, November 14 to 18, 2023.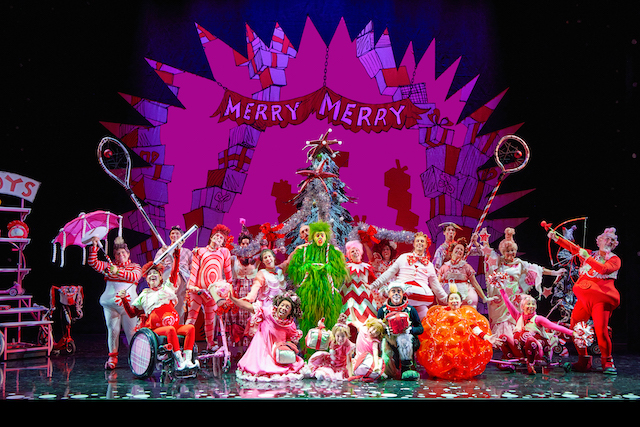 The Grinch Musical in Vancouver
Date: November 14 to 18, 2023
Location: The Centre For Performing Arts (777 Homer Street, Vancouver)
Admission: Tickets are available for purchase online.
On stage for seven performances, discover the magic of this Dr Seuss classic as it comes to life life in Vancouver this season.
Featuring the hit songs "You're A Mean One, Mr. Grinch" and "Welcome Christmas", the Grinch discovers there's more to Christmas than he bargained for. Max the Dog narrates as the mean and scheming Grinch, whose heart is "two sizes too small," decides to steal Christmas away from the holiday-loving Whos.
The musical broke box office records for two consecutive years on Broadway during its holiday engagements at the St. James and Hilton theaters in New York. Since then, more than 2.5 million theatergoers across America have been delighted by this heart-warming holiday musical. Dr. Seuss' How The Grinch Stole Christmas! The Musical features magnificent sets designed by John Lee Beatty and costumes designed by Robert Morgan, inspired by Dr. Seuss' original book. Mel Marvin and Timothy Mason's music and book breathe new life into this timeless story.
Win Tickets
We have 4 tickets to give away to the performance on Thursday, November 16th at 7:00pm. Here's how you can enter to win:
Win tickets to The Grinch musical in Vancouver
Follow Miss604Holidays this season for the latest arts and culture activities, attraction and event news »