Remembrance Day, November 11th, is a day to remember the courage, service, and sacrifice of thousands of Canadians. We honour them by never forgetting them. Find a service or ceremony around Vancouver here: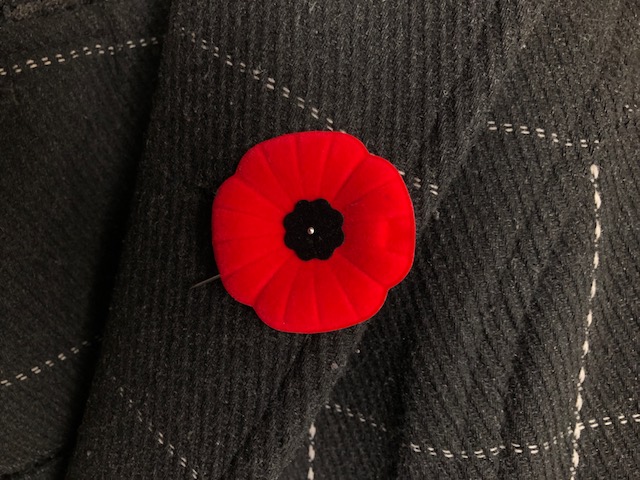 Remembrance Day Ceremonies Around Vancouver
National Indigenous Veterans Day
Location: 312 Main Street followed by a march to Victory Square
Date: November 8, 2023 from 9:00am to 3:00pm
Details: Opening ceremonies from 9:15am to 10:00am. Musqueam, Squamish, Tsleil-Waututh, Tsawwassen Nations represented along with other special guests and dignitaries. The Order of Honour March will leave at 10:00am and head to Victory Square.
Remembrance Day at Victory Square
Location: Victory Square (200 W Hastings St, Vancouver)
Date: November 11, 2023 at 10:30am
Details: Beginning in 1924, the Remembrance Day Ceremony at Victory Square is the oldest continuing annual ceremony in Vancouver. Reflecting respect and remembrance of sacrifices in the services of Canada – past and present.
Seaforth Highlanders of Canada
Location: Seaforth Armoury, Parade Square (1650 Burrard St, Vancouver)
Date: November 11, 2023 doors at 10:00am, service at 10:45am
Details: This tradition and ceremony is led by the Seaforth Highlanders of Canada Regimental Association Chaplain, Reverand Paul Richards, who will officiate. The Association invites the public to join the Seaforth Highlanders at the Armoury as we pay respect for those serving and having served in the armed forces and honouring the memory of those who have fallen. 
Remembrance Day at UBC
Location: War Memorial Gym (6081 University Boulevard, Vancouver)
Date: November 11, 2023 doors at 10:00am, ceremony at 10:45am
Details: This year, 2023 will mark seventy-three years that The University of British Columbia has hosted a Remembrance Day ceremony. This special ceremony is an opportunity for faculty, staff, students and members of the on and off-campus community to honour and remember all those who served in times of war, military conflict and peace.
North Vancouver Remembrance Day Ceremony
Location: Victoria Park Cenotaph
Date: November 11, 2023 at 10:00am
Details: The parade will start at the Armoury at 9:30am led by the JP Fell Pipe Band, and the ceremony will take place at the Victoria Park Cenotaph at 10:30am with the Mayor, Council and other dignitaries in attendance. Following the ceremony, the parade will proceed up Lonsdale Avenue to East 15 Street, where it will turn west and proceed back to the Armoury on Forbes Ave. Those who cannot attend in person may watch the live stream.
West Vancouver Remembrance Day
Location: Memorial Arch in Memorial Park to Marine Drive between 19th St and 20th St
Date: November 11, 2023 parade at 10:45am
Details: The parade begins at 10:45am from 18th St, proceeding along Marine Drive to the cenotaph at Memorial Park. This service is for the public to gather and honour our veterans and those currently serving in the Canadian Armed Forces.
Richmond Remembrance Day
Location: Cenotaph located on the east side of Richmond City Hall (6911 No. 3 Rd, Richmond)
Date: November 11, 2023 parade at 10:20am
Details: For those wishing to reflect and remember with the community, there is an in-person Remembrance Day ceremony and will be available online for those watching from home. The parade begins at 10:20am followed by a ceremony and reception.
New Westminster Remembrance Day
Location: City Hall Cenotaph (511 Royal Ave, New Westminster)
Date: November 11, 2023 from 10:15am to 11:30am
Details: Honour the service of our veterans past and present. The ceremony will be available through live stream for those who want to tune in from home.
Port Coquitlam Remembers
Location: Veterans Park (2580 Shaughnessy St, Port Coquitlam)
Date: November 11, 2023 10:00am parade & service, 11:00am laying of wreaths
Details: The Port Coquitlam Royal Canadian Legion holds its annual Remembrance Day parade and service to honour veterans.
Coquitlam Remembrance Day Ceremony
Location: Blue Mountain Park (975 King Albert Ave, Coquitlam)
Date: November 11, 2023 at 10:15am
Details: Coquitlam's traditional Remembrance Day ceremony and parade, hosted by the Coquitlam Royal Canadian Legion Branch 263 is open to the public and those who wish to pay their respects.
Surrey Remembers Ceremony
Location: Veterans' Square (17671 56 Ave, Surrey)
Date: November 11, 2023 at 10:00am
Details: Procession begins at 10:00am followed by service at 10:25am. The ceremony will be live streamed from the Heritage Surrey Facebook.
North Delta Social Heart Plaza Remembrance Day
Location: Social Heart Plaza (11405-11427 84 Ave, Delta)
Date: November 11, 2023 from 10:40am to 12:00pm
Details: The City of North Delta, in partnership with the Kennedy Seniors Society, invite all to attend North Delta's Remembrance Day Ceremony. Refreshments to follow at the main hall of North Delta Recreation Centre.
Langley Remembrance Day
Location: Douglas Park Cenotaph (20550 Douglas Crescent, Langley)
Date: November 11, 2023 ceremony starts at 10:50am
Details: Observe a moment of silence to mark the sacrifice of the many who have fallen in the service of their country, and to acknowledge the courage of those who still serve. A live stream will be available online for those not attending in person.
Abbotsford Remembrance Day
Location: Thunderbird Memorial Square (32388 Veterans Way, Abbotsford)
Date: November 11, 2023 ceremony starts at 10:30am
Details: Join the Royal Canadian Legion Abbotsford Branch 15 at Thunderbird Memorial Square on Saturday, November 11 to pay tribute to, honour and remember the sacrifices and contributions of those who have proudly and courageously served our country in war, conflict, and in peacekeeping.
Your city will most likely have a service or ceremony around its local cenotaph, and you can find more ceremonies listed via the Royal Canadian Legion online here. To get your poppy, visit a national Poppy Campaign partner from the last Friday of October until Remembrance Day, or contact your Legion Branch to find poppies near you.
Free Transit for Service Members and Veterans
In honour of the service and sacrifices made by both past and present veterans, TransLink is offering free transit services, including HandyDART, on Remembrance Day.
Veterans, active members of the Canadian Armed Forces, police and fire personnel, Canadian Coast Guard members, officers from the Department of Fisheries and Oceans, and BC Ambulance Service personnel can present their badge, military ID, Veteran's Service Card, or by appearing in uniform to receive free transit.
On November 11, veterans and other eligible riders can enjoy free bus rides all day without the need to tap their Compass Cards. Additionally, veterans and eligible customers can access SkyTrain and SeaBus services at no cost from 8:00am to 6:00pm. During these hours, one accessible fare gate will remain open at all stations.