The Cerebral Palsy Association of BC (CPABC) wants you to take on the Rock, Paper, Scissors Challenge in honour of World CP Day on October 6th. This classic game has a charitable twist!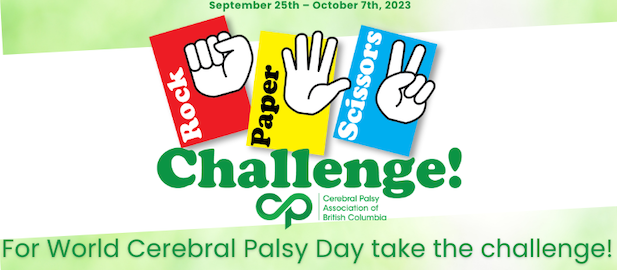 Rock Paper Scissors Challenge for World CP Day
How it works:
Choose your opponent: Friend, colleague, relative, or neighbour and challenge them to a best-of three rounds Rock Paper Scissors game
Declare a champion: After the showdown, the defeated challenger graciously contributes $20 to the Cerebral Palsy Association of BC.
Capture the moment: Share your challenge online by tagging #RPS4CP
Keep the momentum going: Pass it on and challenge more and more folks to support a great cause.
Share your fun with CPABC by tagging them on Facebook, Instagram, X (Twitter), or LinkedIn.
Accessible ways to play:
All proceeds from the challenge go directly to support the work of the Cerebral Palsy Association of BC programs including Therapeutic Recreation activities, Peer Support groups, Adaptive Equipment and Assistive Devices funding, Movement Therapy, Family Supports, and other key programs to see the over 11,000 children and adults living with cerebral palsy (CP) in British Columbia enjoy Life Without Limits.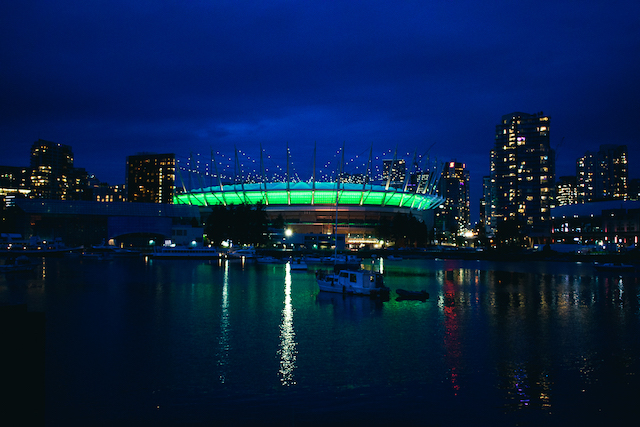 World CP Day
World Cerebral Palsy Day is a global movement of people with cerebral palsy and their families, and the organizations that support them, in more than 60 countries. The day is an opportunity to celebrate, raise awareness and take action to ensure that people with CP have the same rights, access and opportunity as anyone else in their communities.
BC will light up green to celebrate World CP Day. Some of BC's most prominent landmarks (Canada Place, BC Place, Science World, and more) will light up green to promote CP awareness.
CPABC Programs and Services
The Cerebral Palsy Association of BC (CPABC) has a robust roster of 12 programs and services that support our community of over 1,000 members. From educational bursaries to recreational programs to support services. It's all covered for the recipient of the funds or the attendee of the program. Lean more about their programming online here.