A new art exhibition is opening in White Rock this month to showcase heartfelt and creative pieces from members of the community living with mental health concerns. Colourful Shades of Expression will share participant artwork from Options Community Services and Fraser Health programs October 5 to 27 at the Landmark Pop-Up Gallery.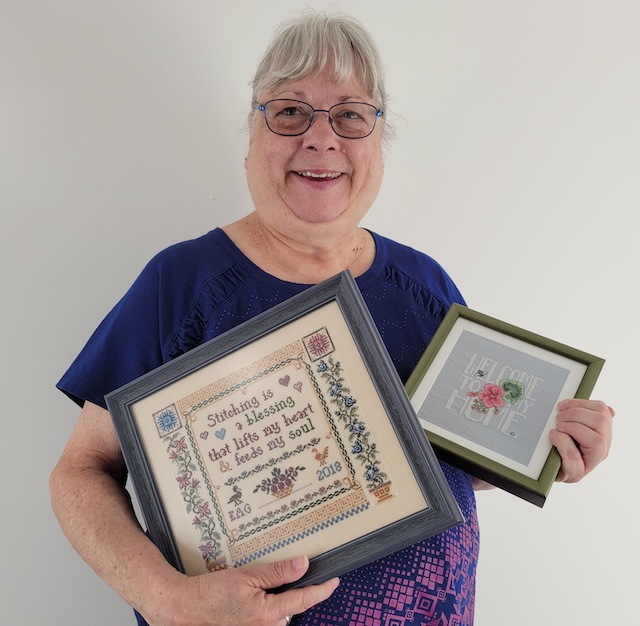 The goal is to enhance understanding and empathy and increase positive dialogue about living with mental illness. Art can often be a source of resilience, a therapeutic process, and one that helps individuals to express themselves and their diverse experiences.
Colourful Shades of Expression Exhibition in White Rock
Colourful Shades of Expression, runs from October 5 to 27, 2023, with opening night on October 5th from 5:00 to 8:00pm. World Mental Health Day is on October 10th.
When: Thursdays & Fridays 1:00pm to 5:00pm; Saturdays open at 10:00am

Open Sunday, October 15th from 10:00am to 4:00pm as well

Where: Landmark Pop Uptown Gallery (15140 North Bluff Rd, White Rock)
Admission: Free
From the Surrey Now/Leader: "There is this kind of well of creativity that lots of people dip into as they're going through their mental-health journeys, or in general, and that's one of the ways they find resilience and express themselves, and there's some really unique and beautiful, creative works that come out of that," said Leah Kasinsky, an occupational therapist with Fraser Health's White Rock/South Surrey Mental Health and Substance Use Services and one of the exhibit's three organizers. "On the other side… (it's a) way of doing some education that's not just telling people some information, but education by seeing a little bit of the humanity of people."
This event is also a part of the White Rock Arts Festival Culture Crawl which runs October 14-15, 2023 in various locations Uptown, at White Rock and Crescent Beaches, as well as the Kent Street and Centennial Neighbourhoods.
Browse more free events around Vancouver »