Ballet BC and the Royal Winnipeg Ballet present an iconic, distinctly Canadian retelling of Nutcracker from December 7 to 10 at the Centre for the Performing Arts in Vancouver.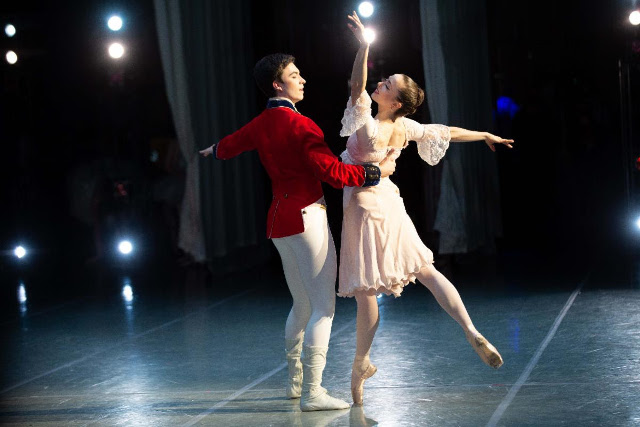 Ballet BC and Royal Winnipeg Ballet Nutcracker in Vancouver
Date: December 7 to 10, 2023
Time: 6:30pm performances on December 7 to 9, 1:00pm matinee on December 9, and 4:30pm matinee on December 10.
Location: The Centre for the Performing Arts (777 Homer St, Vancouver)
Admission: Tickets available online.
Danced to a beautiful and instantly recognizable Tchaikovsky score, this magical story follows the journey of Clara and her Nutcracker Prince as they battle an evil Mouse King and visit the enchanted world of the Sugar Plum Fairy, among other adventures.
With a cast of 40 dancers and 250 costumes meticulously designed by costume designer Paul Daigle, choreographer Galina Yordanova has created a world of movement that mesmerizes. Gemini Award-winning Brian Perchaluk is the talented scenic designer in charge of transforming the stage into a winter wonderland.
The Royal Winnipeg Ballet production is the Lower Mainland's only professional presentation of Nutcracker, with some of the world's most talented dancers embodying beloved characters that bring a special and familiar magic to the stage.
The 2023 production also marks the first since RWB's André Lewis announced he will step down from his roles as Artistic Director and CEO in 2025 after a 50-year career with the company.
Follow Miss604Holidays this season for the latest arts and culture activities, attraction and event news »