With over 100 events scheduled, the 20th annual Downtown Eastside Heart of the City Festival is packed with cultural events and artistic activities to attend, participate in and enjoy.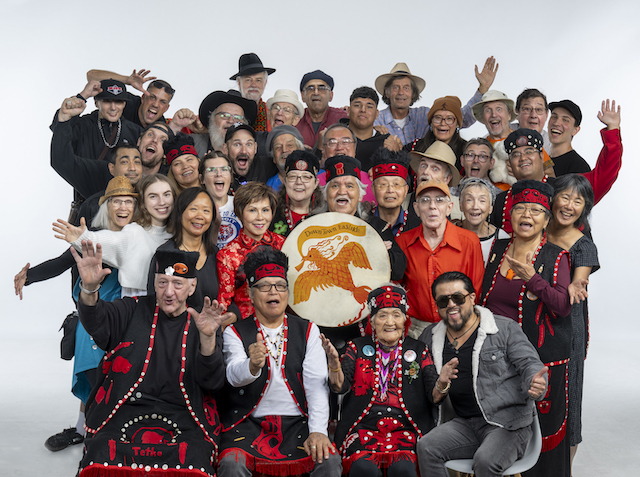 Downtown Eastside Heart of the City Festival 2023
When: October 25 to November 5, 2023
Where: Various Downtown Eastside locations and online
Admission: Ticket information/prices available online
For twenty years, the Heart of the City Festival has been focused on listening and learning from the cultural practices of the community. Working with, for, and about the Downtown Eastside community to carry stories, ancestral memory, cultural traditions, lived experiences, and artistic processes to illuminate pathways of resistance and resilience.
Here are a few event highlights coming up:
9th Symposium on Reconciliation & Redress in the Arts
Thursday, November 2, 10:00am | Creekside Community Recreation Centre
Bringing together Coast Salish cultural leaders and accomplices to share lessons, build settler and Indigenous solidarity practices, and create training opportunities for those seeking to practice place-based redress in the arts and culture context. Tickets available here.
We Live Here II
November 1, 2 & 3, 8pm – 9:30pm | Keefer & Columbia, NE corner
A breathtaking, large-scale outdoor installation of hyper-speed videos run twenty minutes on a continuous loop and projected onto a large wall of a local building. This year the installation features new artwork by local BIPOC youth along with other Downtown Eastside artists, all inspired by the phrase "we live here." Produced by Radix Theatre, with curator Gunargie O'Sullivan. Free.
Once Upon a Time on a Chinatown Night 
Friday November 3, 7:30pm | STRETCH Studio, 180 E Pender 2nd floor
This follows the personal journey of Shon Wong and his search for family, identity and purpose. The production features original Chynatruckerfunk music by the Son of James Band, historical projections by Elwin Xie, story by Shon Wong, with narrator Ramona Mar and special guests. A Son of James production in association with Vancouver Moving Theatre. Get tickets here.
Smokey Devil – Underworld Street Reporter
Saturday November 4, 7:30pm | Carnegie Community Centre Theatre, 401 Main
An insightful and engaging film by Nathaniel Canuel, focuses on the life of Smokey D, a locally-renowned Downtown Eastside icon and street artist known for his murals that depict memorials, the toxic drug crisis, MMIWG2S and other issues. Followed by a conversation with the artist and filmmaker. Free.
For a full schedule of events online and in person, visit the Heart of the City Festival online.
Browse more Vancouver Festivals this season »