Homes For The Holidays is a quintessential event that kicks off festive season in Vancouver. Happening at UBC's iconic Cecil Green Park House this November, it's an enchanting experience that supports a great cause, with all proceeds benefitting the young people in Take a Hike programs. 
Enjoy a self-guided tour with music and refreshments, and wander through the exquisitely decorated rooms of one of Vancouver's most prestigious properties at Homes For The Holidays.
Homes For The Holidays
Step into a world of holiday inspiration as five brilliant interior designers, along with professional florists and home décor retailers, weave their magic through a storied heritage home, adorning it with the most exquisite trimmings. This showcase of uniquely festive décor ideas will range from tablescapes to room vignettes, and attendees are sure to be inspired to reimagine these looks in their own homes.
When: Saturday November 18 & Sunday, November 19, 2023. Time entry between 11:00am and 9:00pm each day.
Where: Cecil Green Park House (6251 Cecil Green Park Rd, Vancouver)
Tickets: On sale now! Regular admission is $50, VIP is $65 dollars and includes a complimentary beverage, no timed entry, and a gift.
After touring the beautifully decorated rooms, wander outside to the covered Terrace of Trees overlooking the gorgeous gardens of Cecil Green Park. Here visitors will be encouraged to linger and admire the sponsored trees which will be beautifully decorated by designers. Also on this terrace, we will be displaying and promoting the items in our carefully curated Silent Auction.
Purchase your tickets now, and be part of something truly special as we come together for a charitable celebration that will leave you inspired and filled with the joy of the season.
About Take a Hike Foundation
Take a Hike Foundation (TAH) empowers youth who experience vulnerability to change the trajectory of their lives with a full-time mental health and emotional well-being program embedded in an alternate education classroom.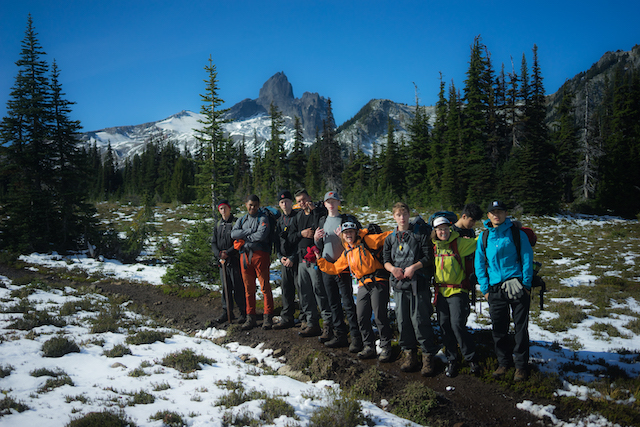 The program engages youth with intentional, continuous clinical counselling, outdoor experiential learning, and community. TAH's public school district partners provide high quality education, and together, they empower youth with the skills and resilience they need to graduate high school, build healthy relationships, and achieve success – however they define it.
Follow Take a Hike Foundation and Homes For The Holidays on Instagram for more information.
Miss604 is a proud sponsor of Homes for the Holidays 2023