Kingsgate Mall, in the heart of Vancouver's Mount Pleasant neighbourhood, is hosting the Kid's Kingdom of Fun Fundraiser Fair on August 13th and everyone is invited to enjoy the festivities in support of a great cause!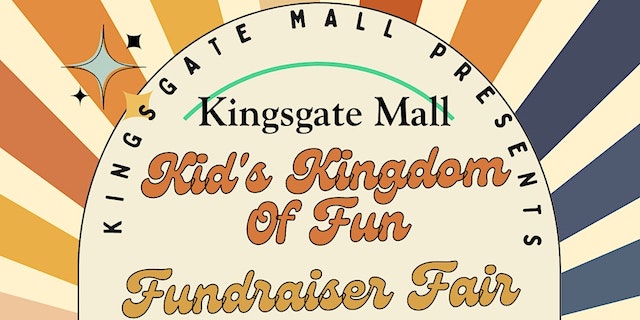 Kingsgate Mall Fundraiser Fair
When: Sunday, August 13, 2023 from 12:00pm to 5:00pm
Where: Center Court on the lower level of the mall (370 E Broadway, Vancouver)
Admission is free (you can reserve a spot online in advance) and that includes entertainment from Vancouver Puppet Theatre and Westcoast Fiddleheads.
To participate in the children's activities there is a $1 donation fee. There will be a bouncy castle, face painting, balloon animals, live music, and more. RSVP on Facebook for updates and follow Kingsgate Mall on Instagram to find out how you can enter to win a scooter!
All proceeds will be donated to the Kids Program at the Mount Pleasant Neighborhood House (MPNH).
About Mount Pleasant Neighbourhood House
MPNH provides a space to call home for everyone in the neighbourhood, from newcomers to long-time residents. Serving the community since 1976, it is an integral part of this diverse, vibrant, and multicultural neighbourhood in Vancouver. MNPH is located at the busy corner of Broadway and Prince Albert where dedicated staff provide programs and services for more than 3,000 people annually, from more than 40 countries of origin. They work with a wide range of funders, community partners, as well as a strong volunteer base to offer community-oriented events and activities that meet the needs of the neighbourhood's always changing population.
Browse more family activities »