Meet Me in Gastown is a free community event that includes street performers, local business activations, and a finale show by the Vancouver Metropolitan Orchestra to close out a month of summer fun in the city.
Free Gastown Street Party
When: Thursday, August 31 from 3:00pm to 7:00pm
Where: Water Street will be partially closed to traffic from Abbott to Carrall St. There will be stages at Maple Tree Square and Abbott.
The afternoon will kick off with performances from Emmett Jerome and Hayley Wallis at the Maple Tree Square Stage. Local artists including Arega Grigoryan, Katherine Cross, Olivia Di Liberto, and Paige Jung will be stationed on the streets, captivating crowds with live art demonstrations. Additional musical acts including Alannah Clark, Katie Stewart, and Lee Nichols, can be found throughout Gastown.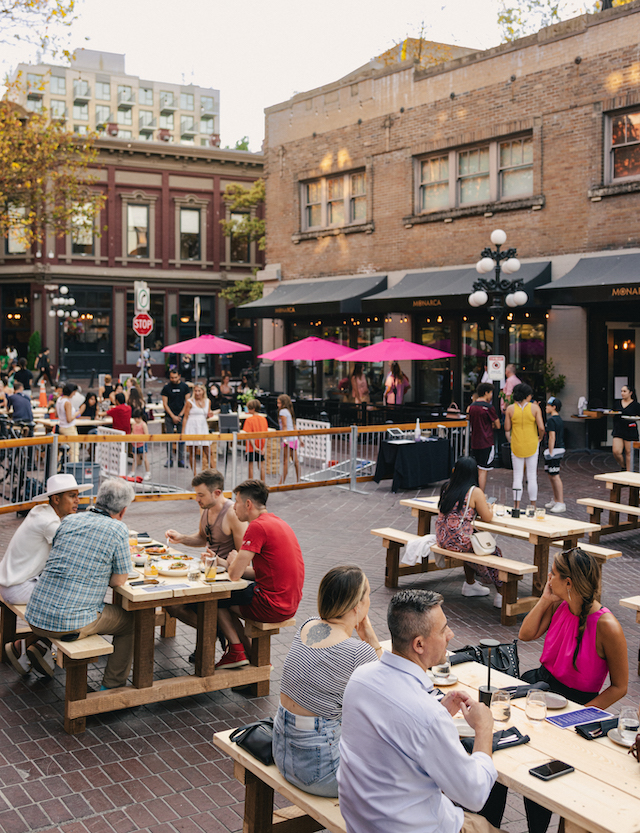 Along Water Street, visitors can shop local businesses and engage in activations, including a free floral bouquet station. Picnic tables will be set up along the street for attendees to enjoy takeout from neighbouring businesses, along with Monarca and Guilt & Co.'s cocktail patio extension on Carrall Alley.
Greta Bar will have a booth along Water Street with arcade games, Herschel will have a bean bag toss for a chance to win prizes, Pourhouse will have all day Happy Hour, MAKE will offer 15% off during the event, and much more!
Restaurants such as Local Public Eatery, MeeT in Gastown, Twisted Fork, L'Abbattoir, and The Greek will be lively spots for guests to dine, with Portside hosting an oyster shucking competition. The grand finale of the evening will be a performance from the Vancouver Metropolitan Orchestra.
If you're taking transit and walking over from Waterfront Station, stop by Deville Coffee (333 Seymour, located directly across from the skytrain station) to pick up a Meet Me in Gastown tote bag with a purchase (while supplies last) and enjoy the dynamic roving band, East Van Horns.
Hosted by Low Tide Properties in collaboration with the Gastown Business Improvement Society, PCI Developments, Reliance Properties, and The Salient Group.
Browse more free events around Vancouver »