The Sharing Farm Garlic Festival in Richmond is a celebration of sustainable agriculture and local garlic with fun for the whole family. The event supports the Sharing Farm and their work of cultivating nutritious, sustainably-grown produce for community members facing food insecurity.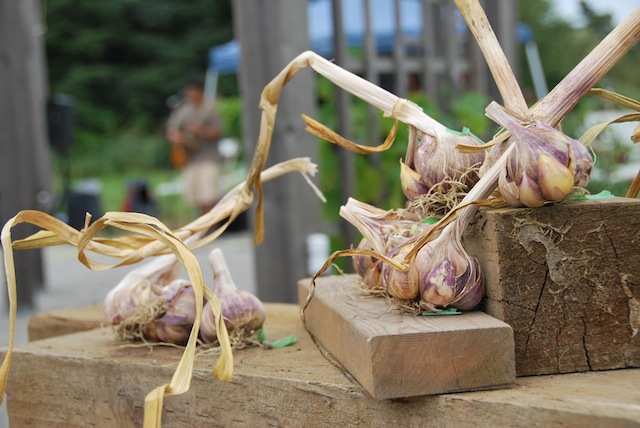 Sharing Farm Garlic Festival in Richmond
When: August 20, 2023 from 10:00am to 3:00pm
Where: Sharing Farm (2271 Westminster Highway, Richmond)
Admission: By donation (with a suggested minimum of $5 a person)
Highlights this year include live birds-of-prey flying demonstrations, a nature based kids zone, and workshops on growing garlic and other native plants. Enjoy mouth-watering, garlic-inspired dishes from local food trucks and finish it off with a unique garlic ice cream.
Pick up your own favourite ingredients at the Farmer's Market for fresh produce, local honey, and artisanal goods. Join in the fun and take the opportunity to learn about the sustainable agriculture practices that take place at the Sharing Farm!
Now in its 13th year, the festival usually attracts around 6,000 attendees from across the Lower Mainland.
The Sharing Farm is dedicated to providing fresh, healthy, sustainably grown produce to community members facing food insecurity. Thanks to the generosity of over 300 volunteers annually, and the devotion of a small core staff, the farm is able to provide an average of 20,000 pounds of fruits and vegetables every year to the Richmond Food Bank and community meal programs.
Browse more Vancouver Festivals this season »