The first ever Russell & Roots concert series, sponsored by Russell Brewing is happening at Softball City in Surrey on July 29th with a Rock Night theme and August 12th with a Country theme. Both nights feature talented artists and each will be rounded out with a local musical performance voted through and online Battle of the Bands style competition.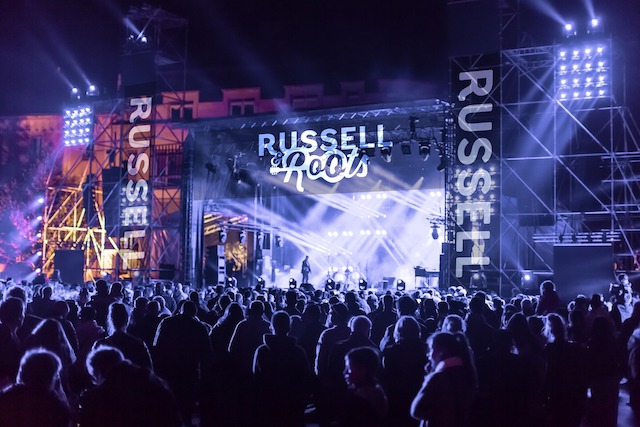 Russell & Roots Concert Series at Softball City
When: July 29, 2023 and August, 12, 2023
Where: Softball City (2201 148 St, Surrey)
Admission: General and VIP tickets are available for purchase online

Events are all ages, kids 10 and under are admitted free with purchase of an adult ticket.
July 29th Rock Night is presented by CFOX and headlined by Marianas Trench, Big Wreck, Default, and The Wild. Rock Night is guaranteed to be a celebration like no other with a lineup of killer bands to get heads banging and fists pumping, a "Russell Mania" pro wrestling show presented by local promoter Wrestle Core, food trucks and ice-cold Russell Beer to keep the crowd fuelled and refreshed.
Don't miss the performances on August 12th Country Night presented by 93.7 JR Country featuring LOCASH, James Barker Band, Meghan Patrick, Mark Ledlin, and Dane Bateman.
Russell & Roots is guaranteed to be a good time, but it's also an event with a big heart, with all net profits going to support community organizations like the Surrey Fire Fighters and LIFTED Children & Youth Mental Health Foundation, an initiative created by country legend Dallas Smith. LIFTED is dedicated to ensuring that children and youth in British Columbia have access to the necessary resources and opportunities that can positively impact their lives.
Follow the Russell & Roots Concert Series on Instagram for updates.
Browse more Vancouver Festivals this season »