The 6th annual Monstercat Compound free block party is back in Railtown in collaboration with Blueprint.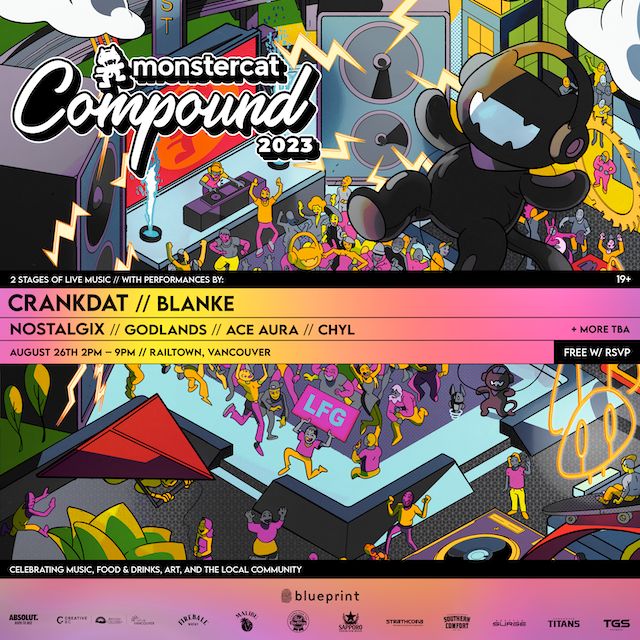 Monstercat Compound 2023
When: Saturday, August 26, 2023 from 2:00pm to 9:00pm
Where: outside the Monstercat HQ (380 Railway Street, Vancouver)
Admission: Free! RSVP or purchase VIP tickets online. 19+ only.

Upgrade to VIP before July 31st for your chance to win 1 of 3 Grand Prizes including a meet and greet with Crankdat
Monstercat Compound block party features two stages, live art, apparel, food trucks, beer gardens, gaming, and more.
This year's 19+ event will elevate the atmosphere and offer an even more immersive environment while doubling its site map compared to last year. More space means more room for attendees, artists, and activities.
Headlining this year's celebration, guests can catch electrifying performances from Crankdat, Blanke, Nostalgix, Godlands, Ace Aura and CHYL. Catch all these artists and more on the main stage. All of these headliners are making their Compound debut this year!
Monstercat is a Canadian independent electronic music record label based in Vancouver, and founded in 2011. The block party provides a platform for local businesses and performers while delivering top brands and talent.
Browse more free events around Vancouver »