The #CHVCatchUp is a monthly series featuring the latest updates and news from Covenant House Vancouver ("CHV"). Miss604 is proud to be the Official Blog Partner of CHV. This month's post has been written by Jason Bosher.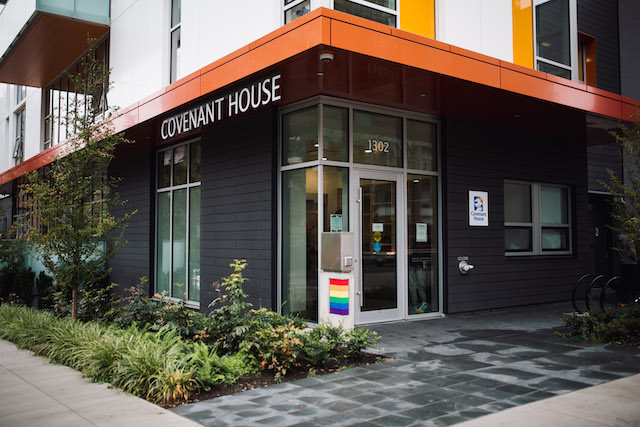 Harm Reduction Facts and Stigma
Harm reduction: a phrase that you may have heard about in the media. It can be a controversial and loaded topic, one that has grandiose misconceptions associated with it. Covenant House Vancouver believes that harm reduction is not about enabling people to continue to do drugs. Harm reduction is about emotional intelligence and a set of principles that is based on humanizing and caring for everyone. It is about building safe and trusting relationships, reducing stigma, and ultimately, and most importantly, it is about saving lives.
Facts
Stigmas
Some people think that harm reduction is:
breaking the law
socially unacceptable
an enabler
discriminatory against drug users; drug users aren't bad, they are facing challenging circumstances and are just trying to cope
something that perpetuates stigmas and stereotypes about certain substances
Harm Reduction Is Emotional Intelligence
"Harm reduction is really about caring for people."
– Guy Felicella, from the podcast: Harm Reduction Is Emotional Intelligence
Covenant House Vancouver recently completed a two-year harm reduction pilot project, and the outcomes of this program showed them that it made a real difference in the lives of young people struggling with substance use.
Some of the highlights from the pilot project are:
327 youth received 2,097 harm reduction kits

370 naloxone kits were distributed, and 19 drug testing kits were provided

The pilot project received an external review, by the McCreary Centre Society, that looked at best practices, youth and staff focus groups, and survey results

Based on Covenant House's experiences, youth and staff feedback, and the external review, an agency-wide harm reduction training module will be rolled out later this year
Here are some outcomes that Covenant House saw from the pilot project and from those who received the harm reduction supports:
Improvements in mental health

Improved management of substance use

Increased engagement with substance use cessation supportsIncreased engagement with CHV

Reduction in harmful outcomes
A New Program to Support Harm Reduction
Covenant House Vancouver is proud to announce that it is offering a new program to support youth who struggle with substance use.
The Foundations program is designed for youth that do not require medical detox, but have identified working on their substance use as a primary goal. Youth will focus on whole-person wellness. Days will be guided by each young person's individualized goals and case planning. The new program will offer seven supported recovery beds for youth age 19–24.
The program is Covenant House's first licensed program and their first partnership with VGH. In addition to Covenant House's existing staff, the program will be supported by eight youth workers, two team leaders, one clinical counsellor and one social worker.
Foundations will meet youth wherever they are at on their substance use journey and will take a trauma- and harm reduction-informed approach. Youth in this program will have access to other Covenant House services such as art therapy, life skills and physical and mental wellness services.
During the discharge process, Covenant House's case management team will connect youth with appropriate services that meet their unique needs.
Societal Advocacy
Ways that we can support youth:
Remove the shame and stigma
Listen to youth in need
Change the societal lens to focus on the issues and not on the drug use
Realize the connection between substance use and trauma
Offer a continuum of care that supports all aspects of a person's life
Harm reduction is all about fostering positive relationships and letting young people know that their circumstances are not what defines them, that they are worth love and support, that they do have choices, and that we are willing to walk alongside them in their journeys.
If you would like to support Covenant House Vancouver's continuum of services that incorporate evidence-informed theories and practices to ensure whole-person care, you can reach them by phone at 604-638-GIFT (4438), by email at email, or you may simply donate here.