Sunflowers, lavender, and so much more! Lakeland Flowers presents the first-ever Abbotsford Summer Flower Festival where Insta photo and TikTok video ops abound and the sweet colours and aromas of the season fill the sun-drenched valley.
This is the largest summer floral experience in the Lower Mainland, where guests can wander through 45 acres of lavender, sunflowers, buckwheat, phacelia, and more feature flowers.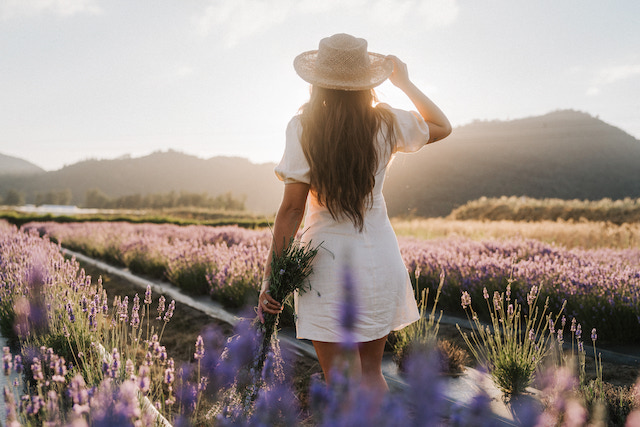 Abbotsford Summer Flower Festival
When: July 21 to September 4, 2023

7 days a week, including Stat Holidays from 10:00am to 6:00pm

Where: 3663 Marion Rd., Abbotsford
Admission: Tickets are on sale now

Children under 3 get free access to the flower fields.
Every paid admission includes a 5-stem bunch of sunflowers from the Upick field.
Tickets for special events occurring outside our usual business hours (10:00am to 6:00pm) will be available for purchase separately.
The festival has three focal points beginning with the lavender fields in full bloom including Provence and English lavender. Next is 20 acres of sunflowers, with over 1 million blooms, 30 varieties, a u-pick field, and photo spots including raised wagons, frames, canoes, tractors, and swings. The final area offers a 10-acre meadow of phacelia pastels, a buckwheat sea of white, and an array of colour with the feature flowers, ranging from snap dragons and Black-Eyed Susans to coneflowers and Woodland Sage.
For an elevated floral experience, guests are invited to attend two special event nights:
Amidst the lavender, a comedy show featuring comedian Cliff Prang will be held on July 28th with a specialty seasonal cocktail called Lakeland Lavender Lemon Fizz and local wines and beers.
On August 19th, guests can wander the sunflowers, listen to live music and enjoy seasonal bites at Tourism Abbotsford's Sun and Soil Series Concert.
For answers to frequently asked questions including wheelchair rentals, food truck days, pet-friendly access, and shaded seating spots, visit the Lakeland Flowers website. For timely updates and field reports, follow Lakeland Flowers on Facebook and Instagram.