The Vancouver Symphony Orchestra Day of Music is back for its 4th year with over 100 free concerts of various genres on 13 stages around Vancouver on June 10th. Enjoy 12 hours of free music all throughout the city and online!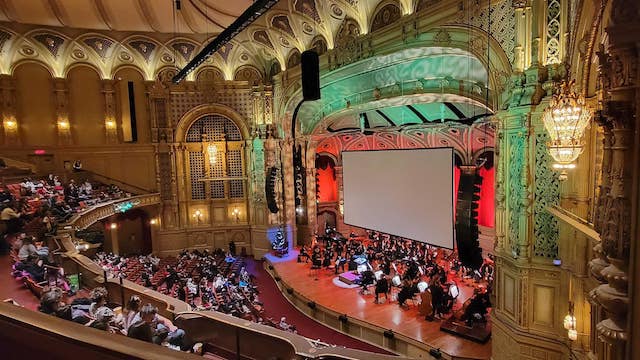 Vancouver Symphony Orchestra Day of Music
When: June 10, 2023 from 10:00am to 10:00pm
Where: 13 Locations
Admission: FREE
Now in its fourth year, the VSO's annual Day of Music brings music to people across the province in a way that is unique, celebratory, and best of all, free!
Day of Music embraces the joy that music brings and its power to create meaningful connections with others, while showcasing the range of talent and artistry in the community.
Audiences can enjoy performances across 13 stages, including the Orpheum, Pyatt Hall at the VSO SoM, and the Annex. Additionally, pop-up venues at YVR, Bill Curtis Square in Yaletown, the Vancouver Convention Centre, and the Deloitte and TELUS Garden office buildings on West Georgia Street. Furthermore, those outside the Lower Mainland are able to watch over 20 shows on-demand on the Day of Music website, including a live broadcast of the VSO's concert at 8:00pm.
"At the VSO and VSO School of Music, we love breaking down barriers and helping new audiences discover orchestral music, along with music of all genres! This is the perfect opportunity to sample everything that the Vancouver music scene has to offer including our phenomenal orchestra, plus music from diverse genres and musical traditions!"

Angela Elster, President & CEO of the VSO and VSO SoM.
The day will culminate with the full Vancouver Symphony Orchestra, under the baton of VSO Music Director Otto Tausk, playing a free 8:00pm concert at the Orpheum. This special free concert has been curated to appeal to a broad variety of musical palettes.
To honour the VSO's ongoing commitment to Truth and Reconciliation, the concert includes selections from Ancestral Voices, composed by the late VSO Music Director Emeritus Bramwell Tovey, and sung by special guest mezzo-soprano Marion Newman. Also, the concert features some of the most beloved orchestral repertoire around, with music by Mozart, Brahms, Beethoven, Tchaikovsky, and Dvořák, and even an intergalactic Imperial March or two by John Williams.
Find a full lineup of the events on June 10th on the Day of Music website.
Day of Music is the VSO's annual free community celebration of music and musicians. The first celebration took place in 2019 and welcomed over 14,000 people to 100 free performances in celebration of the VSO's 100th Anniversary.
Browse more free events around Vancouver »