The award-winning Surrey Fusion Festival has announced the headliners their 16th annual event in Holland Park. The festival invites attendees to experience two days of free live entertainment, showcasing both local performers and national talent. Visitors will have the opportunity to explore over 50 cultural pavilions, which are operated by cultural organizations within the Lower Mainland.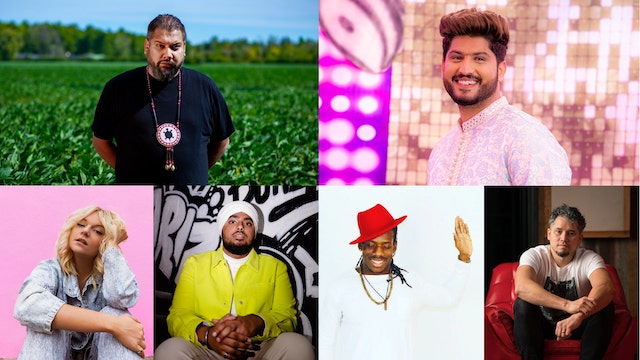 Surrey Fusion Festival Lineup 2023
When: July 22 and 23, 2023 from 11:00am to 10:00pm
Where: Holland Park
Admission: FREE
Renowned as the 'Godfather of PowWowStep', DJ Shub (performing Saturday) has spearheaded the rise of this thriving electronic music genre. Gurnam Bhullar (performing Sunday) is an accomplished Indian artist best known for his single "Diamond" which has received over 645 million views on YouTube. Additional artists performing on Saturday, July 22 include JESSIA, a Ucluelet-raised indie pop artist known for her song "I'm Not Pretty", as well as Ikky, who performs a fusion of hip hop, R&B, and Punjabi music. Haitian-Canadian and JUNO award-winning artist Wesli and Indigenous country artist Don Amero will perform on Sunday, July 23. The festival will also feature a variety of local performers across all stages.
The popular Cultural Cooking Arena will feature a Surrey youth cooking competition on Saturday as well as cooking demonstrations by cultural pavilion organizers on Sunday.
The two-day festival will also offer amusement rides, a kids zone, dance battles, dance workshops, an Indigenous Village, an Indigenous marketplace, and various amusement rides. You can explore all of the pavilions that will be in attendance here.
This family friendly event features tons of events for kids from a family fun stage, a story-telling tent, and Kids World – a tent with face painting and crafts.
Keep up to date with Surrey Fusion Festival 2023 by visiting their website. Follow the Surrey Fusion Festival Instagram and Facebook.
Browse more Vancouver Festivals this season »