I took a photo from our balcony at Harrison Hot Springs Resort during our late spring, early summer stay. A light wind made for whitecaps on the water and dancing clouds around the mountains in the distance. It was a classic coastal BC scene, set in the middle of the Fraser Valley, the best of both worlds.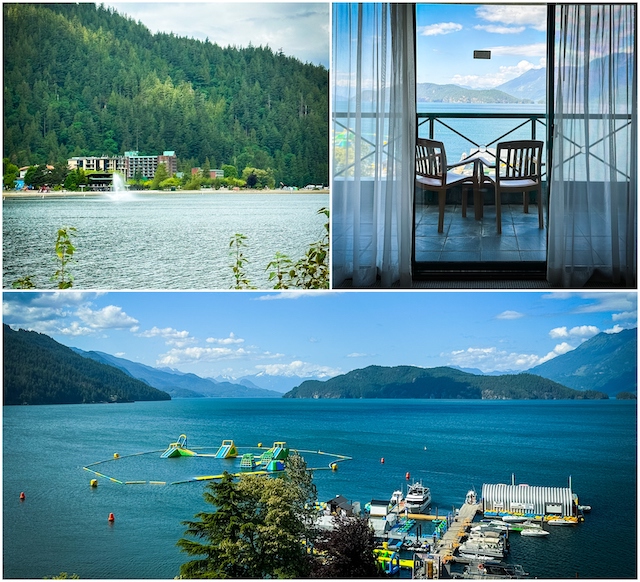 About 90 minutes from home in Downtown Vancouver, my vacation mode was fully engaged when we got to Harrison Hot Springs Resort for a brief mid-week stay. All of my ideal vacations have either forest, mountains, water, amenities, and good eats – and Harrison has all of the above.
We took an evening stroll along the lake followed by dinner, then it was time to robe-up and get down to the legendary hot springs pools. At this time in the season, it wasn't very busy at all so our little group has plenty of room and time to soak, float, and chat while watching the sunset turn the sky orange above the trees.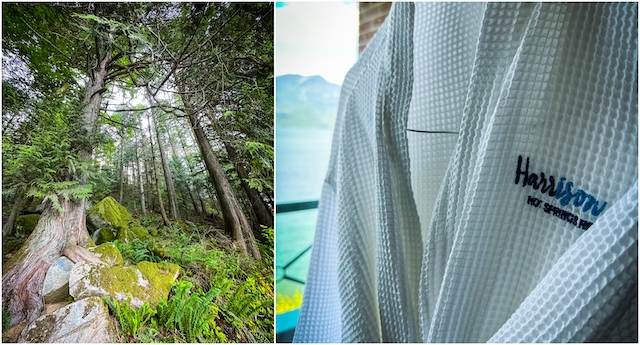 We didn't get to the spa on this trip but the resort has a variety of seasonal spa packages and more to compliment your stay.
Where to Dine
The Copper Room is open again from Wednesday to Saturday evenings with live music and dancing.
I've stayed at here before but this was the first time I've had the breakfast buffet in the morning at the resort's Lakeside Cafe. For $25, compared to $40+ hotel buffets downtown, it was a really good value. Everything from sautéed vegetables, potatoes, and scrambled eggs to strawberries and whipped cream piled high on icing sugar-dusted waffles. Endless coffee, tea, and juice. Pastries, yogurt, berries, oatmeal and cereal, pretty much everything you'd want at breakfast served with a lakeside view.
After another stroll around the lagoon, and an obligatory stop at Rocky Mountain Chocolates (mom needed her Bigfoot chocolate), we set out to do some shopping at local farms before heading back to the city feeling quite refreshed.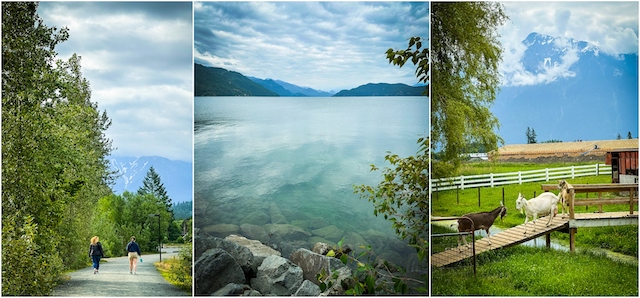 Circle Farm Tour Stops
Farmhouse Natural Cheeses (5634, McCallum Road, Agassiz)
Earthwise Society Farm (6031 Golf Road, Agassiz)
Harrison Lavender (3777 Wildwood Drive, Agassiz)
Kilby Historic Site (215 Kilby Road, Harrison Mills)
Wells Farm Market (2147 Wells Road, Agassiz)
and more options here…
Getting Around
Whether you want to get out on the water, or head around the valley to do some farmgate shopping, there are some options right by the resort: Rent a kayak or bumper boat Harrison Watersports, or on land rent a kayak or eBike with Harrison Eco Tours.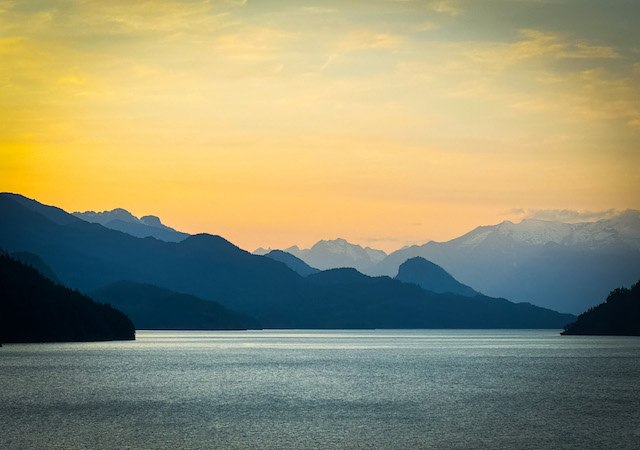 #iLoveHarrison Selfie Contest
Enter the #iLoveHarrison selfie contest between now and June 19th for a chance to win a 2-night stay at the resort. Take a photo at or near the resort, share it to your social media with the tag and you'll be entered to win!
Follow the resort on Facebook for the latest news and updates from Harrison.