Cat-lovers won't want to miss this festival! meowfest returns to Vancouver this August with a full day of all things cats including, food, workshops, adoptable kitties and more.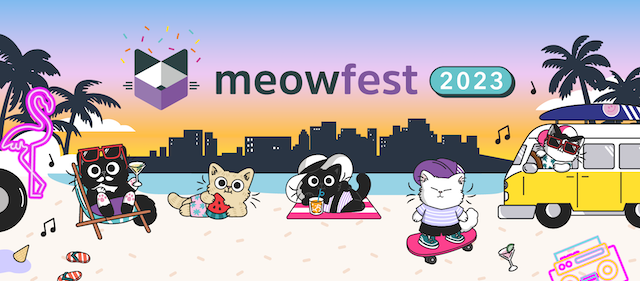 meowfest Vancouver 2023
When: August 19, 2023
Where: Rocky Mountaineer Station, 1755 Cottrell Street, Vancouver
Admission: Tickets available for purchase online
meowfest features a jam packed lineup of workshops and events! If you have questions you're dying to ask a cat owner, find your way to the Feline Librawry for advice and expertise from those with unique experiences. Plus, enjoy insightful and educational interactive presentations on the speaker stage.
See the lineup of celebrity cats in Vancouver here!
Meet local famous cats featuring up close and purrsonal meet and greets with famous cat friends who make us laugh and bring us pawsitivity. You'll get the chance to meet their humans, take pictures and maybe even give them a pawsome high five.
Take photos with larger-than-life-sized cat cut outs with the human size cat tree, connect with other cat lovers in the community by playing our event scavenger game, get a temporary cat tattoo, help paint a kitten mural, participate in a speed dating session by and more.
Spoil your fur babies and yourself by shopping at the marketplace with over 40 vendors, and enjoy food offerings including alcoholic and nonalcoholic beverages, vegan options, and some surprise snacks.
Stay up to date with all things cats by visiting the meowfest website or Facebook.
Related Posts: Events