The Improv Centre (TIC) on Granville Island presents a family-friendly summer show, Tall Tales: The Quest Is Up To You!, Fridays and Saturday nights from June to August.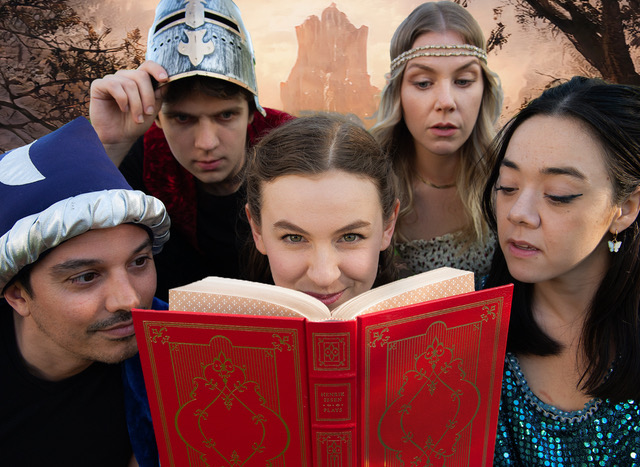 Family-Friendly Improv Show on Granville Island
When: 7:30pm from June 29 to August 19, 2023

Show duration: 90 minutes including an intermission
There will also be a special opening night on Thursday, June 29 at 7:30pm and an additional Canada Day long weekend performance on Sunday, July 2 at 7:30pm

Where: The Improv Centre (1502 Duranleau St, Granville Island)
Tickets: Starting at $26.50 and are available online or in person at the TIC Box Office. Tickets for opening night (June 29) will be priced at $15.
Join our hero on a fantastical journey where the audience is the author. Inspired by fantasy fan favourites like The Princess Bride, Labyrinth and Lord of the Rings, Tall Tales: The Quest Is Up To You! will whisk audiences off to a faraway land where laughs and larks abound. What happens along the way? It's up to YOU!
TIC ensemble member and creator of Tall Tales: The Quest Is Up To You!, Mary Saunders, says: "There's something very appealing about a classic story arc to me, and fantasy tales are a really fun, limitless way to explore that. I wanted the format to reflect some predictable and nostalgic elements of storytelling while still being unpredictable in nature as well as rich and diverse in content. It has been exciting figuring out how to create a form that can both reflect those fantasy storytelling elements while being fresh each time. I'm looking forward to our ensemble getting the time and space allowed by long form to explore character arcs more extensively and dive into the richness of the world we build based on unique suggestions from our audience."
Youth can also check out The Improv Centre's Teen Camp! Intro to Improv Comedy for Grades 7-9 and 10-12 either July 17-21 or July 31 to August 4.
Book your tickets today and follow The Improv Centre on Facebook for the latest news about their shows this season.
Out and about this summer? Follow Miss604's ongoing event list here.