Join the Vancouver Heritage Foundation ("VHF") to discover the rich heritage and diverse stories of Vancouver's first neighbourhood: Strathcona. Pick your stops from the self-guided Vancouver Heritage House Tour book and learn historical information about every site with the help of volunteers on location as well.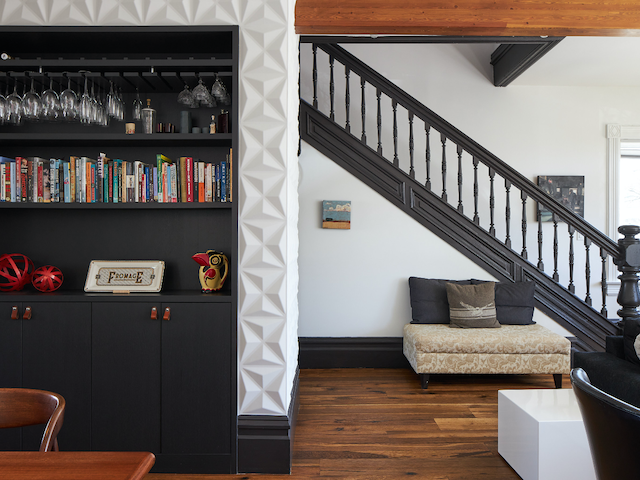 Vancouver Heritage House Tour
When: June 4, 2023 from 10:00am to 4:30pm
Where: Strathcona Neighbourhood
Admission: Guidebook ticket available for purchase online.

Tickets cannot be accessed through email as they are detailed guidebooks and must either be mailed if purchased before May 25 or picked up from the VHF office (303 – 3102 Main Street) open from 9:00am to 5:00pm mid-May. Guidebooks may also be picked up from VHF office on June 4 from 9:30am to 3:30pm.
Strathcona, or the East End as it was known until the 1950s, is Vancouver's first neighbourhood. What started out as a collection of shacks and cottages around the Hastings Mill site has grown into a vibrant, multicultural community filled with historic sites, community spaces, artist studios and corner grocery stores. A diverse area that many new immigrants once called home, it is a community that has managed to survive and thrive, despite constant pressure for change.
Take a peek inside a selection of unique heritage properties and learn about their history, architecture, and design, as well as other lesser-known places and spaces that have shaped the area. Participants will also have the opportunity to connect with local Strathcona businesses and community organizations through outdoor activations and further explore the neighbourhood through themed discovery routes and a heritage scavenger hunt.
The tour is self-guided and ticket holders can choose which stops to visit and in which order. Volunteers and your guidebook will offer historical information about each site as well as additional neighbourhood insights.
The tour will be well enjoyed on foot, by bike or by transit, although parking information will also be provided. Please be aware that ticket holders are responsible for finding and covering costs associated with vehicle parking. VHF will also provide information on local transit routes with your ticket.
Visit The Vancouver Heritage Foundation website or connect on Facebook to stay up to date on the latest information.
Related: Vancouver Heritage Foundation