Everyone is invited to celebrate the freshest bounty of the season at the 2nd annual Steveston Spot Prawn & Seafood Celebration in historic Steveston Village, where locals and visitors alike have been flocking to the docks for fresh BC spot prawns.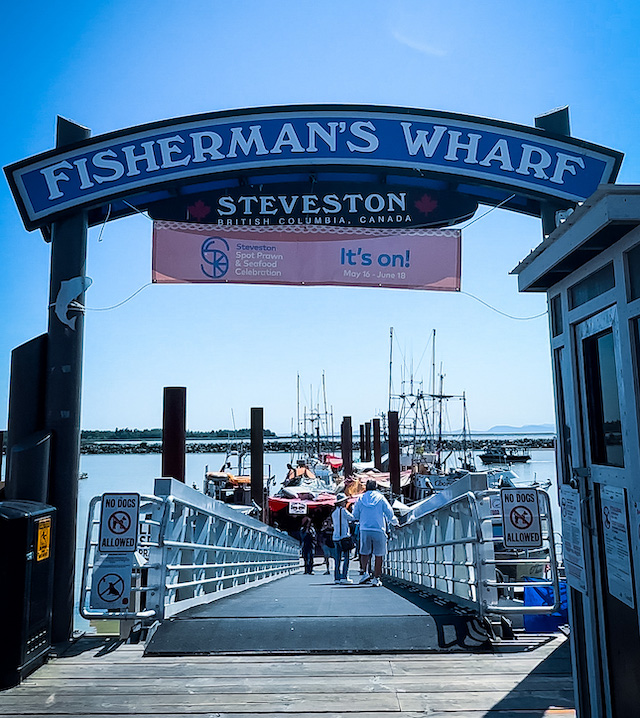 Steveston Spot Prawn & Seafood Celebration
From now until June 18th, spot prawn festivities are taking place to shine a spotlight on the popular delicacy and the storied fishing history found at Steveston's Fisherman's Wharf through family-friendly activities including opportunities to 'buy off the dock' from local fishers, and the return of the 'Dine About' program where local chefs will showcase a fresh taste of the best of Richmond's spot prawn and seafood.
Spot prawn sales officially kicked off earlier this month, and people are encouraged to make the most out of this year's spot prawn and seafood celebrations by visiting Steveston Village. Highlights of the Celebration include:
Spot prawn and seafood sales at the dock:

Visit Fisherman's Wharf and buy your spot prawns directly from the source for a limited time only! Support local fishers – including Steveston's beloved Fisherman Frank – as they return each morning with their daily catch. Come early for the chance to take home fresh spot prawns for dinner (they often sell-out by the afternoon), a truly unique highlight of spot prawn season.

Visit the culinary stage at Fisherman's Wharf:

On Saturday, June 10th and Sunday, June 11th, visit the Tourism Richmond culinary stage at Fisherman's Wharf and enjoy cooking demonstrations and insider tips from top local chefs including Chef Robert Clark, Chief Culinary Officer at Organic Ocean, Chef Harris Sakalis, Executive Chef at the Fairmont Vancouver Airport, and Chef Ian Lai, Executive Director at Urban Bounty.

Spend a festive day in Steveston Village: Enjoy the best of Steveston's spot prawn celebrations with all-ages activities in historic Steveston Village! Visit the new Fish Tales exhibition at the Gulf of Georgia Cannery National Historic Site opening on Saturday, May 27th, take a photo at the spot prawn selfie station, check out the Steveston Tram museum or Britannia Shipyards National Historic Site, and much more!
"What I love about Steveston itself is that people are coming from all over the Lower Mainland," says Fisherman Frank aka Frank Keitsch. "It's not just us [the fishers] who benefit. It's all the local merchants, shops, restaurants too."
Keitsch said for decades spot prawns wouldn't even make it to local plates, as they would be caught, frozen, and shipped overseas. In the last 15 years there's been a shift, and the community (and diners) are loving it! "It all stays right here," he adds.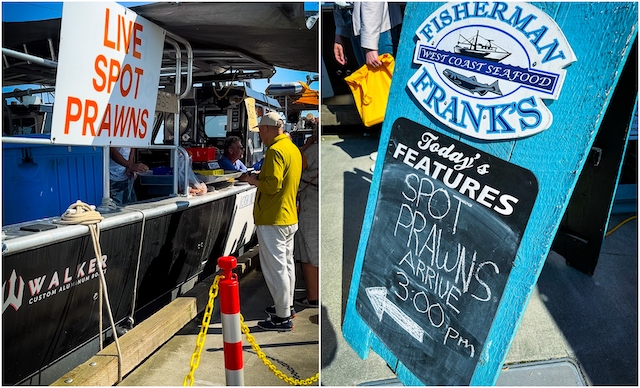 Dine About Passport
This year's popular Dine About program returns on June 1st and brings together 12 local restaurants and chefs working in partnership with Steveston fishers to offer an authentic taste of fresh, local seafood – a true "ocean to plate" gastronomic experience.
Foodies are encouraged to make a reservation in advance, and to download the all-new Steveston Spot Prawn & Seafood Dine About Passport for $2 off the featured spot prawn dish at all participating Dine About Restaurants from June 1-18, 2023. Each time you redeem a $2 discount, you'll also be automatically entered into a draw for the chance to win a Steveston restaurant gift card. The more restaurants you visit, the higher your chance of winning. Don't forget to make a reservation!
Can't miss restaurants included in this year's Dine About program include: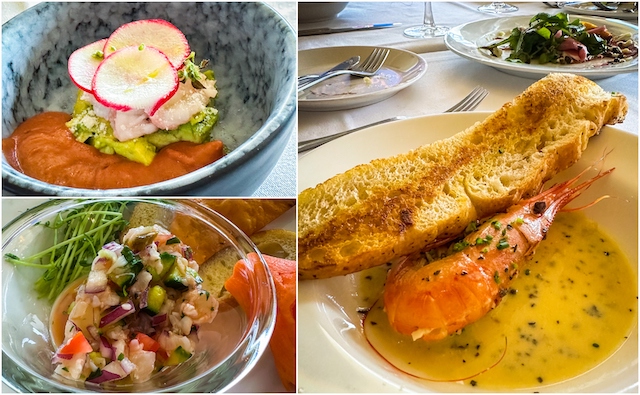 Check out the full list of participating restaurants online and follow Visit Richmond on Facebook and Instagram for updates.