The Tour de Concord criterium cycling race and its accompanying Free Family Bike Festival is coming up Saturday, June 10th. Tour de Concord is part of Concord's returning Summer Wellness Series which also includes "Own Your Run" and Yoga @ Concord Community Park with lululemon.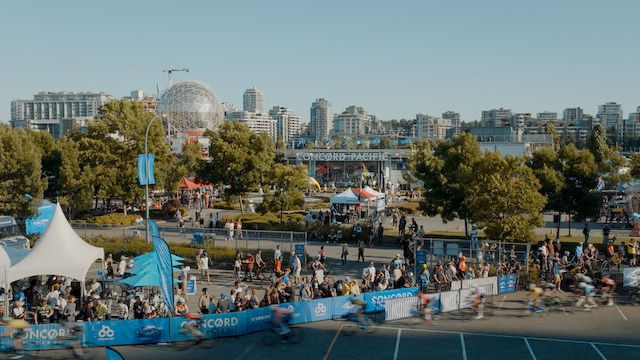 Free Family Bike Festival and Tour de Concord Cycling Race
When: Saturday, June 10, 2023 from 10:00am to 3:00pm
Where: Concord Pacific Place (88 Pacific Boulevard)
Admission: Free! Everyone is welcome to register online and check in on site to receive a wristband that grants admission and access to perks at the bike-themed community festival. All those who register and check-in on site will be entered for various prize draws, including a chance to win thousands in Trek gift cards and a staycation at the Westin Bayshore with a VIDA Spa visit. 
The race and the onsite festival will be Vancouver's first major summer event and takes place on a new 900-metre cycling course fully contained within Concord Pacific Place on the north shore of False Creek. This new configuration allows for a custom designed route that eliminates the need for closures of surrounding city streets to minimize disruptions for surrounding residents. 
Experience the exhilaration of amateur and pro cyclists' racers close-up with: Amateur Races; Kids 6-12 Years Old Track Lap; Concord Charity Race; Men's and Women's Pro Races. Athletes can register via Cycling BC.
More Event Features
Kids aged 6-12 are encouraged to bring their own bikes and see how it feels to take a lap on the closed course prior to the Tour de Concord Criterium. 
There are also free bike safety checks and tune-ups provided by Trek Bicycle, food trucks, various bike vendors, and a beer garden. Kids can enjoy free treats including popcorn and ice cream. 
Cycling BC's HopOn Kids Zone offers free drop-in skills, obstacle course and games sessions for children between the ages of 3-12. 
See displays of the latest e-bikes, road bikes and mountain bikes, and help end bike theft by registering your bike for free onsite with the 529 Garage, the world's largest digital registration and theft recovery system.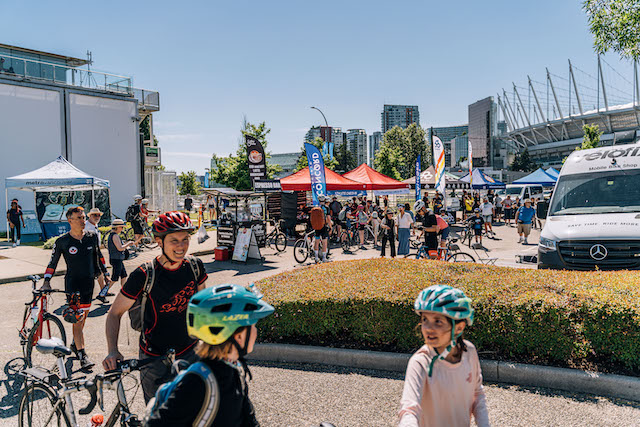 Concord Charity Race
Ten teams of three cyclists will complete eight 900-metre laps. The best combined team lap times overall wins $5000 for the local kids' charity or organization of their choice. There is already a waiting list for this popular race. 
Along with Tour de Concord, the Concord Pacific presents a summer wellness series in partnership with lululemon, and the "Own Your Run" which starts today at Concord Community Park. It will be followed in July by Thursday Yoga at Concord Community Park which attracts hundreds every week throughout the summer.