Diwali Fest presents Colour Fest; a celebration of the spring festivals Holi and Vaisakhi at Town Centre Park in Coquitlam on May 20, 2023. The festival will feature vibrant music and dance performances by South Asian artists and a "Colour Zone" where participants can cover each other in colourful powder.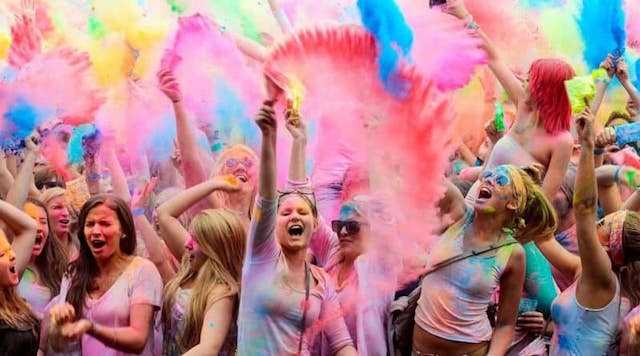 Colour Fest 2023
When: Saturday May 20, 2023 at 5:00pm to 8:00pm
Where: Town Centre Park (1299 Pinetree Way, Coquitlam)
Admission: Free general admission, however tickets can be purchased online for entrance to the "Colour Zone"
Celebrating Holi, an ancient Hindu spring festival, originating from the Indian subcontinent and Vaisakhi a harvest festival originating in the Punjab region of Nothern India, Colour Fest signifies the arrival of spring, the end of winter, the blossoming of love, and for many is a festive day to meet others, play and laugh, forget and forgive, and repair broken relationships.
Families can also participate in Vaisakhi and Holi themed art activities. Food trucks will be on site and audiences can enjoy delicious snacks from a variety of food vendors.
About Diwali Fest
Diwali Fest originated in 2004 as the Vancouver Celebrates Diwali Festival, and has since evolved to become one of the largest Diwali-themed events in the Lower Mainland. What started as a one day, volunteer-driven event has evolved to the point where it is a professionally staffed festival that has become a destination event on the City's cultural calendar.
Follow on Facebook for info about Colour Fest and many more events!
Related: Festival