The #CHVCatchUp is a monthly series featuring the latest updates and news from Covenant House Vancouver ("CHV"). Miss604 is proud to be the Official Blog Partner of CHV. This month's post has been written by Jason Bosher.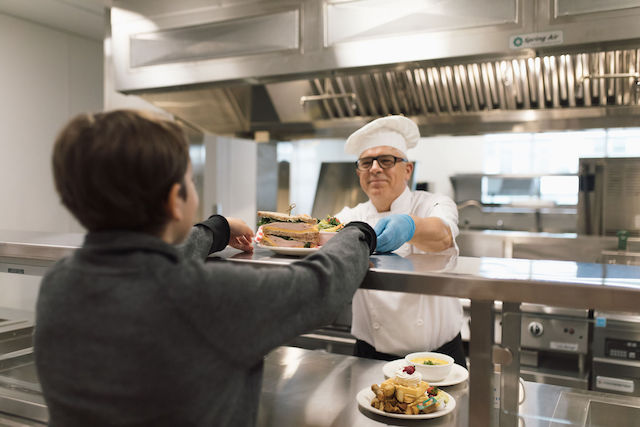 The Rights of Passage Program Is Serving Up Life Skills
Covenant House Vancouver's Rights of Passage program is about building the life skills, specific to each youth, that are necessary for them to make a successful transition to living independently. Some of these learned skills include renting, budgeting, resume writing, and cooking. Cooking is a multifaceted life skill because it involves planning a meal, knowing what ingredients to buy, budgeting to be able to afford the ingredients, shopping for the ingredients, and then preparing the food.
Proper nutrition is instrumental in performing many other life skills, so let's take a moment to talk about the importance of nutrition.
The Importance of Food Security
Youth are one of the fastest growing and most vulnerable subgroups of the homeless population. A study conducted on Toronto's homeless youth population found that youth facing homelessness were nutritionally vulnerable.
Being nutritionally vulnerable has significant ramifications, including: poor health, which is a barrier from obtaining and maintaining employment; lack of proper food storage or cooking facilities which can lead to poor food choices such as fast food; possible impairment of cognitive and physiological functions; increase risk of infections; and exacerbating depression and substance use.
Youth enrolled in Covenant House Vancouver's Rights of Passage program have regular access to healthy meals, a safe environment, and have support to work through any addictions, if applicable.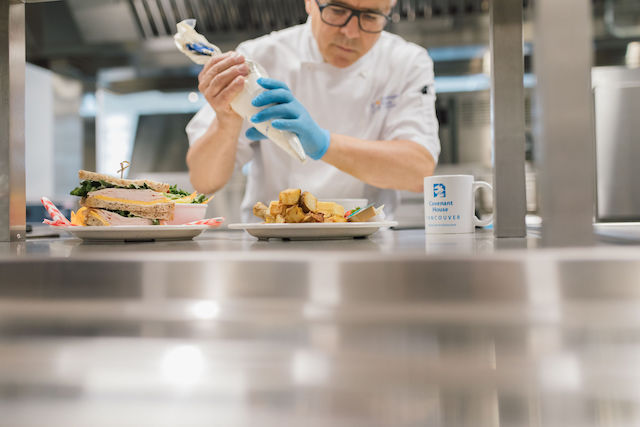 Life Skills Change Lives
The life skills that one youth may need to be successful, can be quite different than another's. That's why Covenant House Vancouver takes a one-size-fits-one approach and tailors a plan for each youth that will help them to succeed.
If you were asked to go to the grocery store and pick up some hamburger meat, would you be able to complete that task? If you answered yes, that is because at some point, an adult has taught you that in the grocery store, hamburger meat is called ground beef. Now, imagine the same task, without an adult to teach you that life skill.
Cooking is such an essential life skill to learn. As stated earlier, proper nutrition is important in order to maintain employment, which is a key component in breaking the cycle of homelessness. The Pender Street location of Covenant House is currently being renovated to include a training kitchen that will better support youth in learning the many facets of cooking.
Learning to cook can also open up a youth's social life. They will be able to invite friends over and cook for them, cooking together can help strengthen relationships, and youth will be able to participate in potluck events.
The life skills that youth learn in the Rights of Passage program are key to their successful transition to independent living. Despite the rising cost of food and housing, youth are still making successful transitions. If you would like to learn more about youth programs and services, or if you would like to support youth in the Rights of Passage program, please visit Covenant House Vancouver's website.