Is your must try restaurant list becoming too long to keep track of? Tired of saving that insta worthy spot for cocktails then forgetting all about it? Look no further! We're going to be compiling our current culinary favourites into one convenient spot for our new Vancouver Foodie Friday feature. This month, we're focusing on Mother's Day and long-awaited spring features:
Vancouver Foodie Friday – May Treats and Eats
Maenam
Where: 1938 W 4th Ave., Vancouver
Details: Celebrate springtime in the heart of Kitsilano as Maenam launches its new, seasonal multi-course and à la carte menus. Chef and owner Angus An has expanded the bar area of Maenam, transforming it into a casual 16-seat lounge – featuring à la carte dining for walk-in guests. Maenam's dining room is now exclusively available by reservation for guests to experience An's multi-course Chef's Menus and during the day for his delicious value-driven lunch sets. The goal was to streamline service and experience, while never sacrificing on quality or taste. The spring highlights include Thai Cupcakes with Pomelo, Grilled Prawn and Banana Blossom Salad, and Roasted Pork Belly Hang le Curry. Yum! Reservations for lunch sets and Chef's Menus can be made online through Resy or by calling Maenam at (604) 730-5579.

L'Abattoir Restaurant and BETA5 Collaborate for Mother's Day
Where: 217 Carrall St., Vancouver
Details: L'Abattoir Restaurant has announced a collaboration with local chocolatier BETA5 in celebration of both Mother's Day and the anticipated return of L'Abattoir's Sunday dinner service starting in May. The chocolates will be included as a take-away gift with L'Abattoir's Mother's Day Chef's Menu on Sunday, May 14th. For any guests that miss a reservation on Mother's Day, the collaboration chocolates will also be available with each Chef's Menu sold on the Sundays following Mother's Day throughout May. In addition, BETA5 will be offering the collaboration chocolate collection for sale in their award-winning chocolate shop and on their website in time for Mother's Day. The Mother's Day Chef's Menu can be reserved online or by calling the restaurant directly at (604) 568-1701.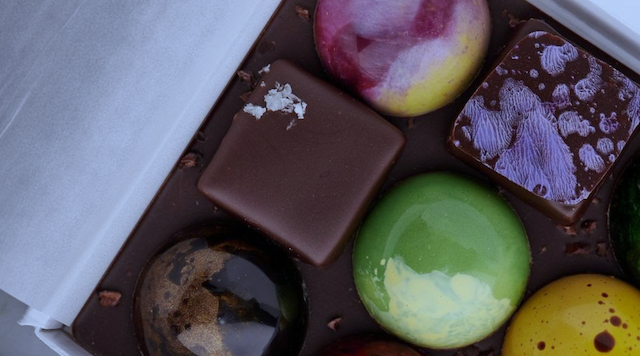 Bar Susu's New Spring Menu
Where: 209 E 6th Ave., Vancouver
Details: Mount Pleasant's Michelin-recommended destination Bar Susu has just launched a brand new Chef's Choice tasting menu, featuring a delicious curation of dishes (over two and a half hours of enjoyment) by chef Marc Marayag. Guests will be treated to a variety of snacks, treats and plates highlighting local and seasonal ingredients – featuring their signature contemporary European-Japanese cooking style. Grab a group of friends, order their recommended sake or a bottle of wine and share these many delicious options!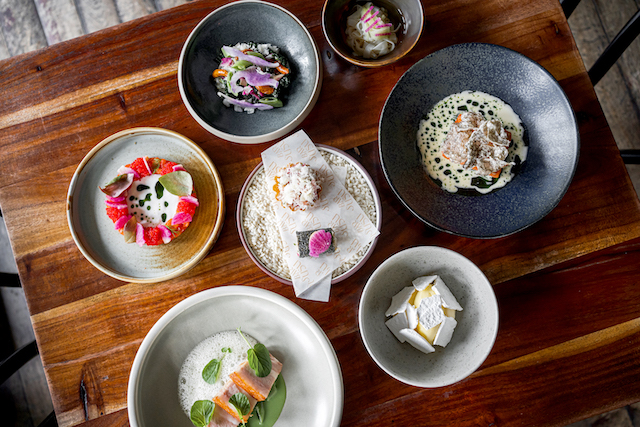 Provence Marinaside Announces Re-Opening of TWB – The Wine Bar
Where: 1177 Marinaside Crescent Vancouver
Details: Provence Marinaside officially re-opens TWB- The Wine Bar on May 1st after a three-year pandemic hiatus. Originally launched in April 2013, TWB quickly established itself as the 'go to' place for fabulous wines and casual bites. "We had to close TWB during the pandemic period as it's a small space and we couldn't make it work with the distancing restrictions. Now that all that has been lifted, we are looking forward to welcoming people back," says Provence Marinaside's Wine Director Joshua Carlson.

Prior to the pandemic, TWB was recognized throughout North America for having one of the largest wine selections on the continent. As that fact hasn't changed, let's welcome TWB back with open arms and show our support!
Table One Dinner Series at Boulevard Kitchen and Oyster Bar
Where: 845 Burrard St., Vancouver
Details: Boulevard Kitchen and Oyster Bar is thrilled to announce the return of their popular Table One Series, an indulgent tasting menu experience led by Alex Chen. The intimate dinner series is offered one evening per month, and features a ten-course set menu highlighting seasonal and locally-sourced ingredients. The first dinner of the Table One Series is Friday, April 28, followed by May 19th and June 16th. This experience is limited to only 24 guests; therefore, it is the perfect intimate, date night opportunity. Tickets start at $250 per person and can be purchased here.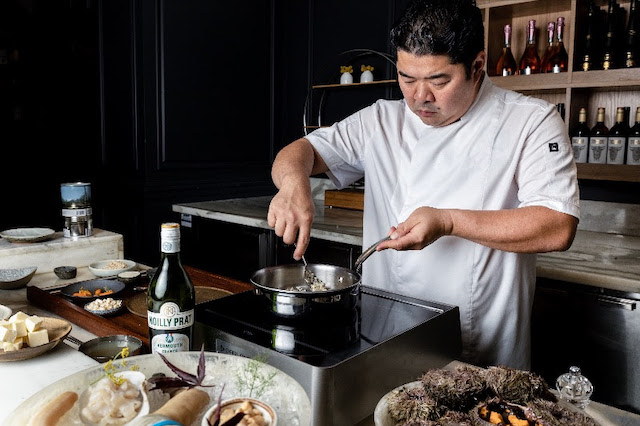 WA-BAGEL, Japanese Style Bagels Coming to Canada
Where: 666 Burrard St., Vancouver
Details: Closely located to Boulevard Kitchen and Oyster Bar, Vancouverites can be the first in Canada to try the new, Japanese style, delicious and airy bagels. Aburi Restaurants Canada is opening its brand new WA-BAGEL concept in the heart of downtown Vancouver in late-spring. The new eatery will feature both sweet and savoury bagels, available in innovative and classic flavours and fillings. If you are a fan of WA-BAGEL, you can also visit their sister restaurant, WA! CURRY. Follow WA-BAGEL's instagram for more updates on their opening!
Vancouver Foodster presents the 9th Annual Vancouver Pizza Challenge
Where: Metro Vancouver and Squamish, see below
Details: From April 5 – 30, 2023 pizza-lovers can enjoy over three weeks of delicious pizzas from 9 restaurants across metro Vancouver and Squamish. Each restaurant has created a new pizza creation that they will be featuring during the challenge period on their menus for all to order and try. Some of the restaurants will be offering whole pizza pies while others will offer whole pizza pies and slices for dine-in, takeout and some available for delivery through the various apps as well.

The official list of participating restaurants on is now live on Vancouver Foodster's site. Tag on social media #PizzaChallengeYVR or @vanfoodster to be a part of the conversation! You will be able to view the line-up of Pizza creations along with the photos and details for each pizza, as well you will be able to see the style of pizza each restaurant offers.
Truffles Fine Foods Mother's Day Brunch Buffet at VanDusen Gardens
Where: 5251 Oak St., Vancouver
Details: For the first time ever, Truffles Fine Foods is offering a Mother's Day Brunch Buffet at VanDusen Gardens. Their award-winning chefs have created an exceptional culinary experience for $90 per person ($25 for children under 11) + tax. Enjoy a complimentary mimosa, bottomless coffee and a scrumptious buffet that includes desserts. Choose from two 2-hour time slots (10:30am to 12:30pm or 1:30pm to 3:30pm) on May 14, 2023. Book your spot today!

Note: Admission to the Garden is an extra fee and must be purchased separately online or in-person at the Visitor's desk inside VanDusen's Visitor's Centre.
Check back next month for May's Foodie Friday and be sure to tag @miss604 during your adventures and send us recommendations of your own!