Music on Main the highly anticipated homecoming of Vancouver-raised new music superstar Vicky Chow. Chow returns from New York to perform legendary composer Philip Glass' Piano Études, Book 1 in an otherworldly, powerful joining of two immense musical talents.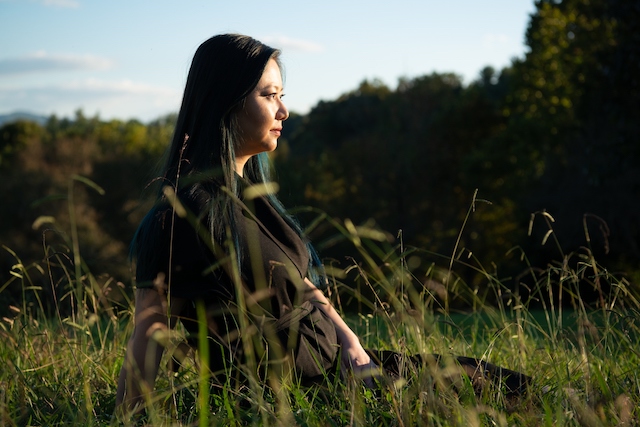 Vicky Chow Plays Philip Glass
When: March 28, 2023 at 7:30pm
Where: Christ Church Cathedral (690 Burrard St, Vancouver)
Tickets: Available online now. $49; Arts Worker: $18; Student: $18
Described as "brilliant" (New York Times), "a monster pianist" (Time Out New York) and "one of the new stars of new music" (Los Angeles Times), Chow has scaled the highest levels of musicality and performance since making her orchestral debut at the age of 10 with the Vancouver Symphony Orchestra.
Chow embraces her acoustic piano roots in this singular solo performance of Nos 1 – 10, the first studies Glass wrote to explore and refine his own piano technique. Glass describes Chow's renditions of these works as "a highly dynamic and expressive performance. There's a certain energy that is uniquely hers" in her recently released recording of Études, Book 1. The album launched in September 2022 to coincide with Philip Glass' 85th birthday.
Win Tickets
I have a pair of tickets to give away, here's how you can enter to win:
Vicky Chow Plays Philip Glass
Chow's deep understanding of Philip Glass' Piano Études is informed in part by her own connections with the composer, and their shared presence in New York City's new music community. Chow is a long-time member of the famed Bang on a Can All-Stars, a six-member amplified ensemble recognized worldwide for their ultra-dynamic live performances and recordings of today's most innovative music. She first met Glass while performing with him on stage, at the same piano, during one of the legendary Bang on a Can Marathons staged annually in the city.
Since joining the Bang on a Can All-Stars in 2009, Chow has collaborated and worked with leading composers and musicians such as John Adams, Louis Andriessen, Bryce Dessner (The National) Philip Glass, Glenn Kotche (Wilco), David Longstreth (Dirty Projectors), Steve Reich, Terry Riley, and Lee Ranaldo (Sonic Youth), and has performed extensively around the world as a classical and contemporary soloist, chamber musician, and ensemble member.
Now centered in New York, Chow serves as faculty at the Bang on a Can Summer Institute and has been on faculty at the Banff Centre for Arts and Creativity. She is on the Board of Advisors for Composers Now and is also a mentor at The Juilliard School. Chow is a graduate of The Juilliard School (B.M. '05, M.M. '07 Piano Performance) and The Manhattan School of Music (M.M. Contemporary Performance '09), and is a Yamaha Artist.