An appeal to save an arts venue in Vancouver is unfortunately becoming all too common. This time it's the Beaumont Studios near Mount Pleasant. The future of The Beaumont Studios, a vital creative hub for Vancouver's arts community, is in jeopardy of closing due to soaring real estate costs and the financial impacts of the pandemic.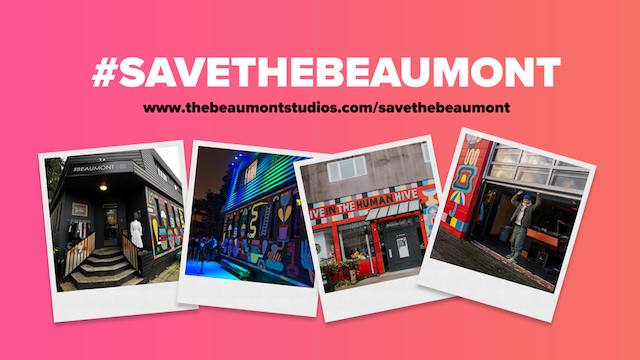 Save the Beaumont Studios in Vancouver
The Beaumont was established in 2004 by artist Jude Kusnierz, as an open and supportive environment for a wide variety of creative professionals.
Since 2019, the organization has been facing severe financial challenges, with rent and property tax obligations increasing by an overwhelming 20% in just three years. The pandemic lockdowns exacerbated already difficult financial constraints, leaving The Beaumont Studios with staggering overhead and debt.
To keep its doors open and continue providing vital physical space and community support to thousands of creators, The Beaumont Studios is urgently seeking support from the community. With over 100 full-time professional artists and a diverse range of creators, The Beaumont has become a collaborative mosaic of artists and creators that have become a family.
The organization has developed a comprehensive fundraising strategy, which begins with a GoFundMe campaign aimed at stabilizing its financial situation, creating a safety net, to continue providing a thriving creative space and robust programming in the community.
"The Beaumont Studios is more than just a building; we are a modern-day inclusive community center; a living and breathing entity that once experienced cannot be easily forgotten," says Jude Kusnierz, founder, executive and creative director of The Beaumont Studios. "We take an incredible amount of pride in the community that we have built together. We urgently seek your support to keep our doors open. Our creative community depends on it, and time is of the essence. We don't want to become one of the 150 artist buildings lost in the past decade."
The organization is developing long-term strategic planning that includes a call for partnerships with local donors, contributors, sponsors, developers and engaging with the city council and staff to create sustainable solutions.