Main St. Brewing is hosting a gala fundraiser and releasing the Starlight Pilsner in honour of April being Autism Awareness Month.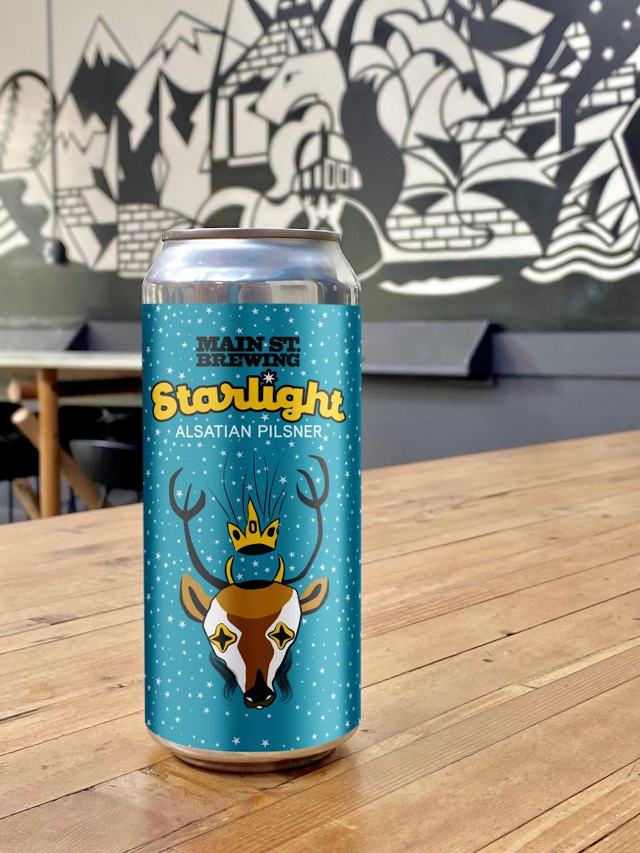 Main St. Brewing Releases New Pilsner for Autism Awareness Month
When: April 3, 2023 from 5:00pm to 9:00pm
Where: Main Street Brewing Co. 261 E 7th Ave, Vancouver
Tickets: Available online by donation towards the Canucks Autism Network
The Canucks Autism Network's mission is to promote inclusion and acceptance for children, youth and adults on the autism spectrum and provide opportunities to help them thrive in their communities.
The fundraiser will mark the official release of Starlight and feature door prizes and a silent auction with items that include asigned Vancouver Canucks team jersey, signed Quinn Hughes jersey and signed Brock Boeser puck and stick in addition to top-tier items from Helijet, Mark Anthony Wines, AJ's Brooklyn Pizzeria and more.
The inspiration for the beer and fundraiser was provided by 13-year-old Luke Mackie, who envisioned and drew the initial design for the label. Luke is the son of Main St. Brewing Co-Owner Cameron Forsyth's partner Heather Mackie and among the estimated one in 32 children in BC on the autism spectrum.
"Luke named it Starlight as a way of acknowledging the unique light that shines inside everyone affected by autism," says Forsyth. "We're incredibly proud of his desire to help spread the awareness of those on the spectrum and the amazing work that the Canucks Autism Network does for people and their families in this community across BC."
Starlight Alsatian Pilsner is brewed with a speciality malt bill of French pilsner and North American corn, Czech lager yeast, and Alsatian Strisselspalt and Triskel hops, resulting in a crisp, easy drinking pilsner with characteristics of lemongrass, melon and chamomile. Partial proceeds from the sale of each can and pint of Starlight sold at Main St., select BC liquor stores and private outlets and participating bars and restaurants will be donated directly to the Canucks Autism Network.
Stay up to date on all the latest news by following @mainstreetbeer on Instagram.