Bakeries and cafes around the world have dedicated March 20 as a day to enjoy sweet treats while bringing attention to important causes. Check out these participating cafes in Vancouver this Macaron Day.
Macaron Day in Vancouver 2023
Where: Mon Paris Patisserie (4396 Beresford St., Burnaby)
Cause: In honour of this annual meaningful event, Mon Paris Pâtisserie is celebrating the exquisite French treat by bringing back one of its most popular seasonal flavours: Sakura and Strawberry, and donating 50% of all macaron sales on March 18th and 19th to the BC Hospitality Foundation. Pastry chef/owner, Elena Krasnova, has created three exclusive macaron flavours to commemorate the spring equinox and International Macaron Day: Sakura and Strawberry, Coffee, and Blackcurrant. These limited edition flavours are sure to tantalize your taste buds and warm your heart. Your purchases will not only satisfy your cravings but also help support the BC Hospitality Foundation which raises funds to support those in the hospitality industry facing financial crisis due to a health condition.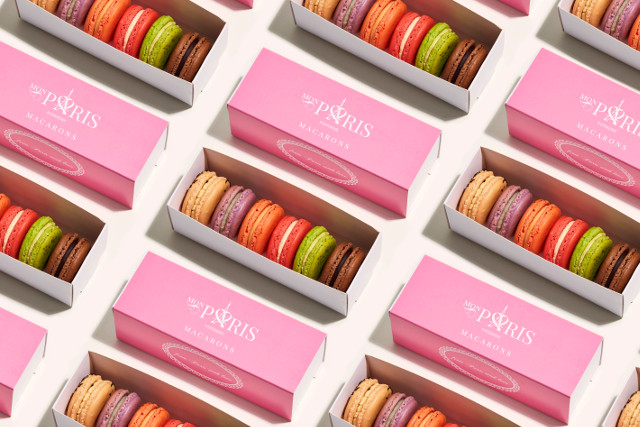 Where: Faubourg 769 Hornby St & 2156 W 41st Ave in Vancouver
Where: Chez Christophe 4717 Hastings, Burnaby & 1558 Johnston Rd, White Rock
Cause: Partnering once again to support a common cause! This year Chez Christophe and Fauburg Macaron Day efforts will support those affected by the earthquakes in Turkey and Syria.​​​​​​​​ ​​On March 18th and 21st, their special Macaron Packs will be available for in-store purchase at both locations. Together they will be donating proceeds from macaron sales to the Red Cross Canada Earthquake in Türkiye and Syria Appeal. ​​​​​​​​​​​​​​​
Journée internationale du macaron
Macaron Day was founded in France (Journée internationale du macaron) by Pierre Hermé in 2006. It's a day to celebrate the colours of spring with a bright palette of treats. Macaron Day events will be happening overseas, in New York, and in Toronto. Over the last few years it has become a Vancouver tradition as well.
Macarons (not to be confused with macaroons) are meringue-based confections commonly filled with buttercream or jam with a delicate soft and crunchy outer shell. All you need to do is visit a participating "Macaron Day" bakery or cafe on March 20th and you'll be given a macaron and be invited to make a donation their chosen charity.