Vive les Voyageurs Festival at Fort Langley returns for its 12th season to enliven your senses with the traditional foods, music and culture of the 19th century French-Canadian and Métis fur traders.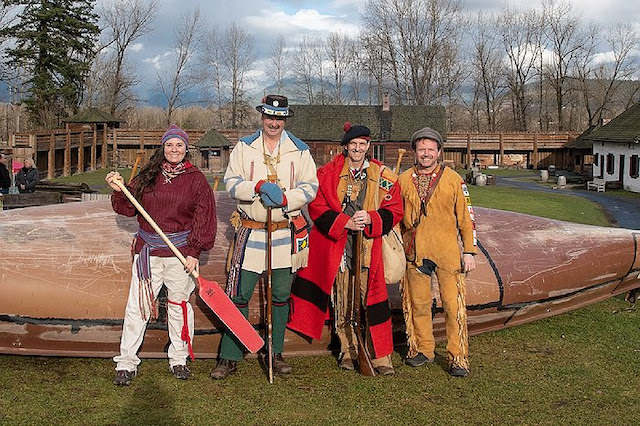 Vive les Voyageurs Festival at Fort Langley
When: Saturday, January 21 to Sunday, January 22, 2023 10:00am to 5:00pm
Where: Fort Langley National Historic Site (23433 Mavis Ave, Langley)
Tickets: Regular admission fees apply. $8.50 per adult; $7.00 per senior; Free for youth 17 and under & annual pass holders
Learn about the French-Canadian trappers and voyageurs who helped shape the history of the region and of Fort Langley National Historic Site. Watch French-Canadian singing, jigging, and musical performances, participate in wooden spoon and jigging demonstrations, and taste authentic maple taffy and poutine. Learn about the new York Boat and Red River Cart exhibits from the Métis woodworker who made them, and engage with Métis historians.
A full schedule of the daily events is available online.
Other upcoming events at Fort Langley include: A medicinal roller ball workshop with Join Deanna Miller (sxwnem) of Katzie First Nation on February 11th, and Family Day activities on February 20th.