Vancouver's only Indigenous restaurant, Salmon n' Bannock, opens at Vancouver International Airport (YVR) on Monday, December 19, 2022, making it the first Indigenous restaurant in a Canadian airport.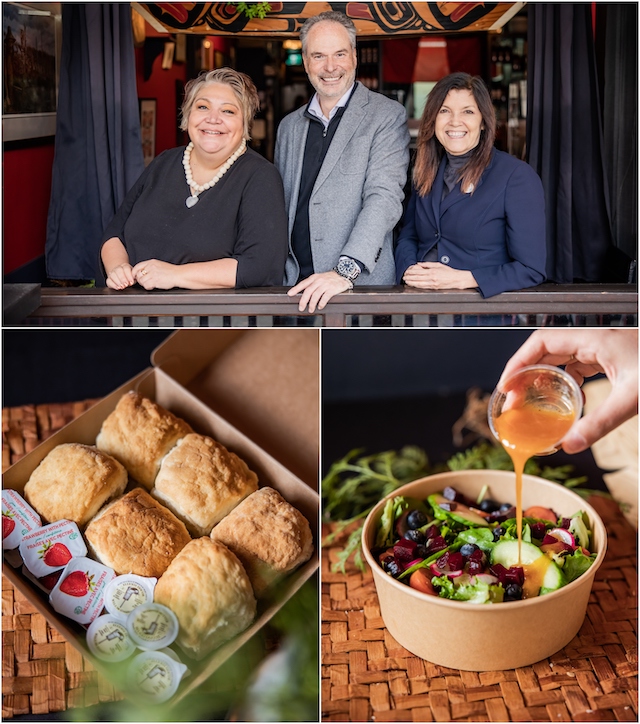 Salmon n' Bannock at YVR Airport
"I am thrilled to be bringing Salmon n' Bannock to a world-class airport and proudly showcasing my heritage in the form of food with travellers from around the world to enjoy," says Inez Cook, a member of Northern BC's Nuxalk Nation and a Sixties Scoop survivor. Before co-founding Salmon n' Bannock in 2010, Cook was a flight attendant for 33 years; she was based out of YVR for 25 years. "Our new location at YVR feels like a fitting extension of my two loves: travel and food."
Salmon n' Bannock On The Fly will feature the fresh, authentic Indigenous cuisine that made the bistro an internationally celebrated award-winner. On the menu will be favourites like the Feel the Beet Salad and Urban Salmon Burger, plus exclusive new offerings that reflect the central role food plays in Indigenous cultures.
"Salmon n' Bannock is a long-standing Stakeholder of Indigenous Tourism BC and to see them open their second location at YVR is an inspiring and a significant milestone," said Brenda Baptiste, Chair of Indigenous Tourism BC. "This important addition to YVR's roster of restaurants acknowledges the power of unique perspectives, accountability and a shared vision to support the development of a sustainable Indigenous tourism economy, thus supporting the economic recovery of BC."
Salmon n' Bannock On The Fly is located post-security in International Departures. And, like the bistro's first location on Vancouver's busy Broadway Street, it will feature works from her Indigenous artist friends.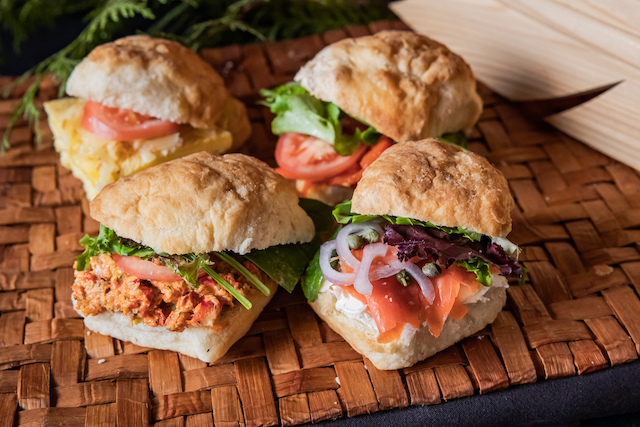 For five years now, YVR, which sits on the traditional, ancestral and unceded territory of the Musqueam people, has held a Sustainability and Friendship Agreement with Musqueam, the first agreement of its kind in Canada.
"We are incredibly delighted that Inez has chosen to open a Salmon n' Bannock location at YVR. Travellers are now able to enjoy more fresh, locally made Indigenous food in the terminal or take it as grab-and-go for their aircraft journey," said Tamara Vrooman, President & CEO, Vancouver Airport Authority. "At YVR, we continue to connect travellers with the taste of British Columbia's diverse and exciting flavours, showcasing the best of our region through food, hospitality and service. The introduction of Salmon n' Bannock is a step forward on our journey of reconciliation and the recognition of the importance and desire to have indigenous-run businesses at YVR."
Once open, Salmon n' Bannock On The Fly will be available for breakfast, lunch and dinner for international travellers to experience food created by the original stewards of the land.
"I am honoured to be working with the Musqueam community to follow local protocols during this process and with YVR on this meaningful collaboration on a path towards reconciliACTION," says Cook.
Related: Indigenous Art & Voices tag