If you follow me on social media, you know that I like to take daily walks and this morning, instead of heading around Coal Harbour or Lost Lagoon, I decided to take some photos of Downtown Vancouver in the snow.
Photos of Downtown Vancouver in the Snow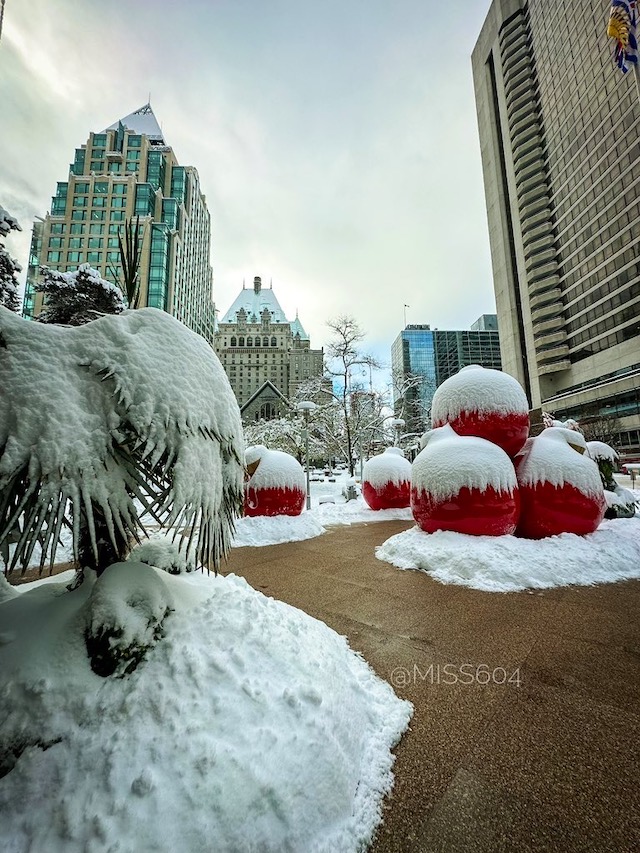 Last night we had what looks like about 20cm accumulate on top of the 5cm we already had on the ground from earlier in the week. Folks have been told to stay off the roads and many are taking a full on snow day today after some parts of the region got up to 30cm of powder.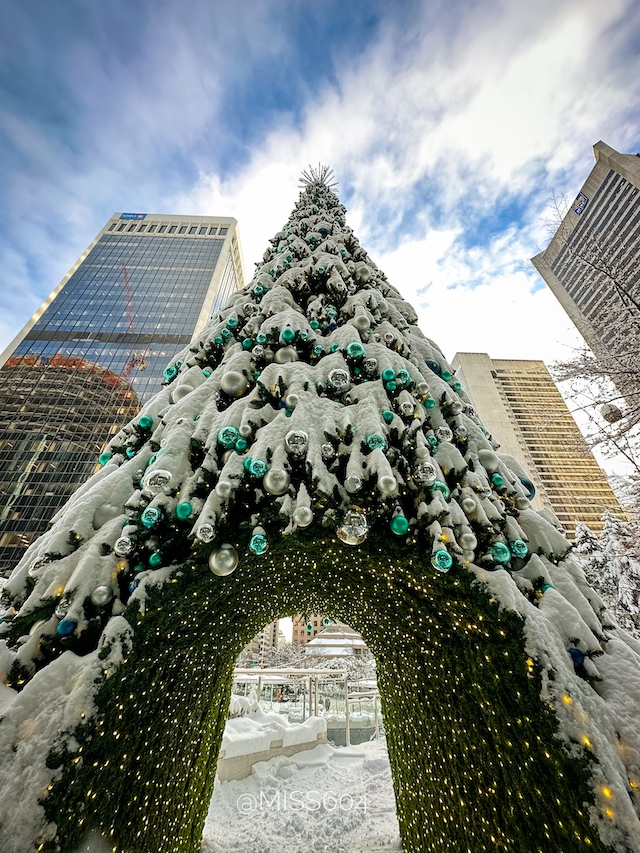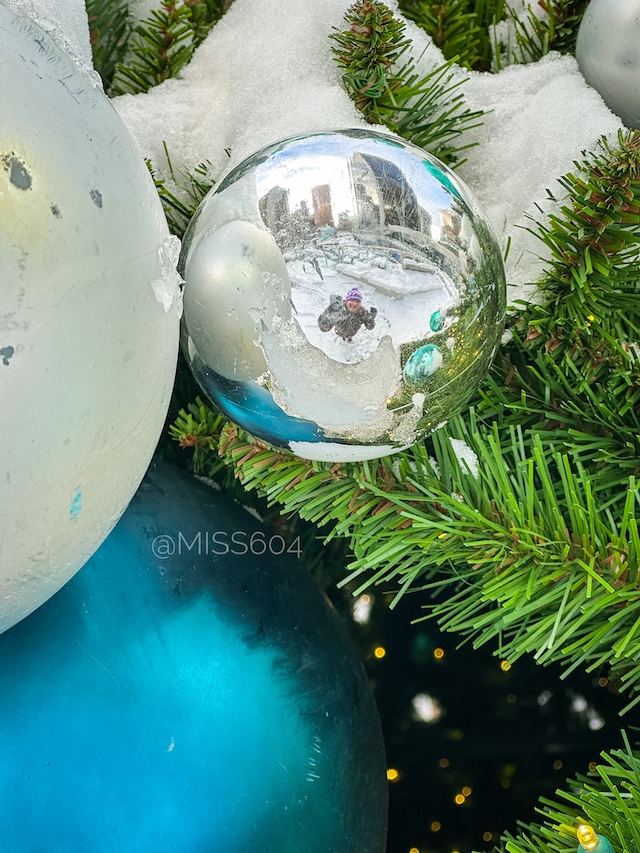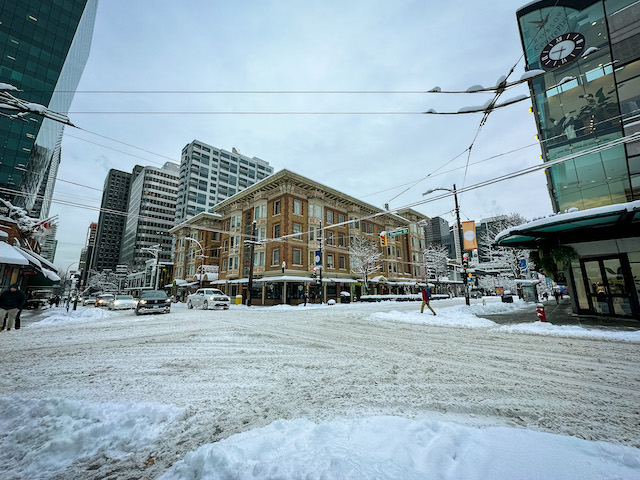 "Authorities across B.C.'s South Coast have urged residents to stay home on Tuesday after a rare, major snowfall choked virtually every avenue of transportation, from grounded flights at the airport to jammed traffic on the roads." [CBC News]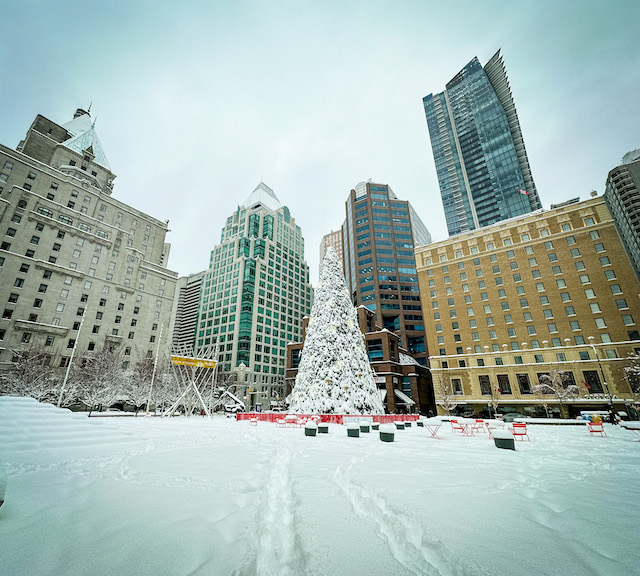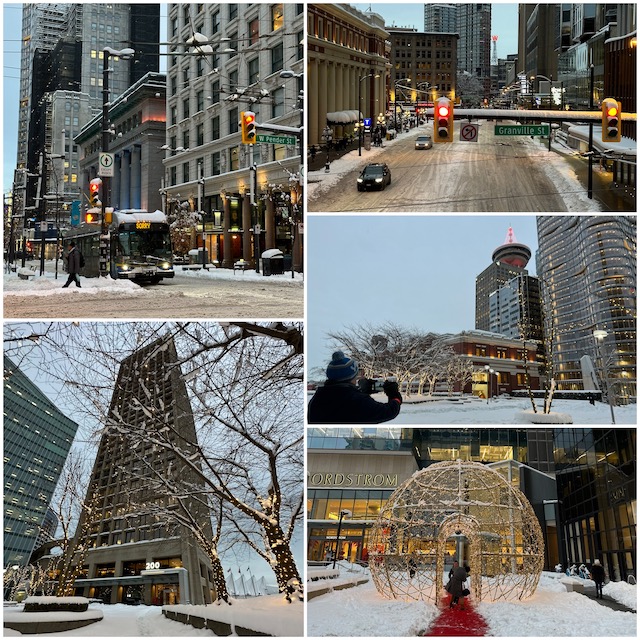 It's certainly beautiful but it is very cold, slippery, and definitely not safe for all to travel through. Many attractions (even Christmas at Canada Place and Bright Nights in Stanley Park) are closed. The best way to get updates is to check Facebook pages and websites for the latest info.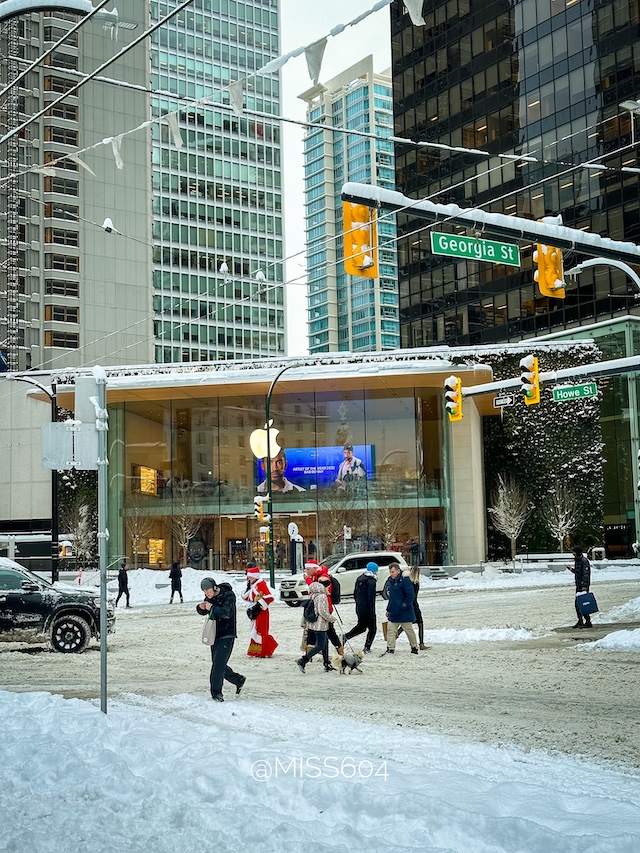 If you'd like to support those in the community that might not be able to stay inside and bundle up, here are some resources:
Follow Miss604Holidays this season for the latest arts and culture activities, attraction and event news »