A new directory of BC's world-class guided paddling experiences is now right at your fingertips! Paddle BC is a collaboration between BC's paddling associations, and supported by Destination BC. It's an online directory that lets paddling enthusiasts of all levels easily discover BC's world-class destinations and waterways for paddleboarding, kayaking, rafting, canoeing, and kayak fishing.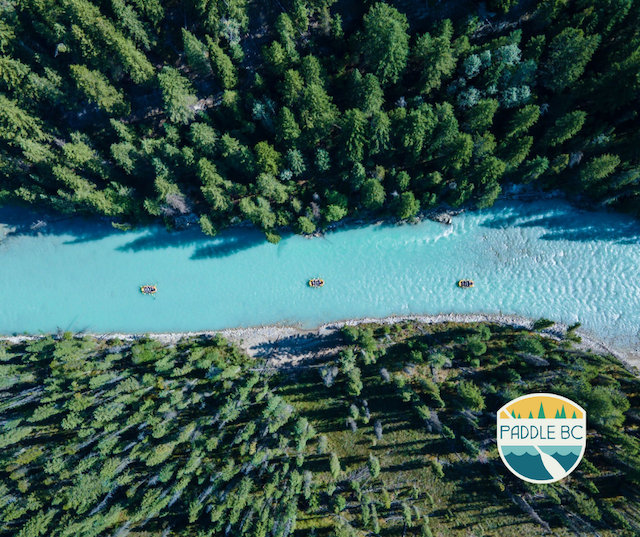 Introducing Paddle BC
There are six diverse paddling regions in BC: the Kootenay Rockies, Thompson Okanagan, Cariboo Chilcotin Coast, Northern BC, Vancouver Island, and the Vancouver, Coast and Mountains region.
Did you know? BC has over 25,000 kilometres of ocean coastline to explore, innumerable rivers and tributaries, and more than 20,000 lakes of all sizes. Canoeing and kayaking are the fourth most popular outdoor activities and are as popular as fishing (Source: General Social Survey, Canadians at Work and Home, 2016).
At PaddleBC.ca you'll find a directory of the top guided paddling experiences across BC. All of the experiences featured have been expertly vetted to ensure a safe and memorable paddling experience. You can search up experiences by paddling-type, namely paddleboarding, kayaking, rafting, canoeing, and kayak fishing. Explore experiences by waterway type and find the top lakes, rivers and ocean experiences BC has to offer.
Win a Squamish Adventure
I have an incredible Paddle BC experience to give away thanks to Norm Hann Expeditions in Squamish. This Howe Sound Interpretive Tour is an introductory ocean paddle on the stunning Howe Sound Fiord. This tour starts with ocean safety is for beginners or experienced paddlers and along with an opportunity to connect to the waters. Guides will also help coach and improve your paddling skills throughout the tour. Atl'Kitsem (Howe Sound) is the traditional waters and territory of the Squamish First Nation.
Over the winter they do sessions by appointment and check their calendar for scheduled tours.
Paddle BC Experience Giveaway
Learn more via Paddle BC – have fun out there!