Day camps aren't just for summer time! The Stanley Park Ecology Society ("SPES") will host a winter eco-camp for kids in December, during the school break. Your children will be immersed in the delights of nature, with the opportunity to uncover the mysteries of the natural world, learn valuable outdoor skills, and have a blast with other kids right in Stanley Park!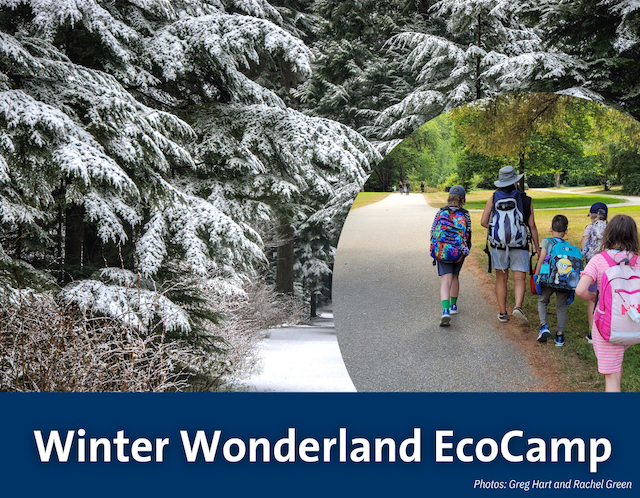 Stanley Park Winter Day Camp for Kids
Winter Wonderland day camp runs December 19 to 23, 2022, from 9:00am to 4:00pm each day. The one week adventure day camp for campers aged 7 to 11 will explore the wetlands, beaches, and forests of Stanley Park.
Campers will learn about hibernation and the local creatures that live here. Look for birds, identify local plants, and make festive crafts! Rain or shine, we have an indoor classroom as well as the 1,000 acre outdoor classroom.
Register online here for $295 for non-members, $275 for Stanley Park Ecology Society members. Not yet a member? Family memberships are available upon registration for $50 and offer discounts on year-round programming.
The group meets at the SPES office (610 Pipeline Road at the Stanley Park Pavilion) and then campers accompany their camp leaders into the park to explore the forests, Beaver Lake, Lost Lagoon, the Seawall, and more. A detailed parent/guardian information package, along with camp policies and procedures, will be sent to you via email once you've secured a spot in camp and registered.
For more information about the camps, events and activities in the park, follow SPES on Facebook.
Miss604's Rebecca Bollwitt is an Executive of SPES's Board of Directors.