From November 3-8, Music on Main presents the 2022 Modulus Festival featuring invigorating and inspiring live performances at various venues in Vancouver.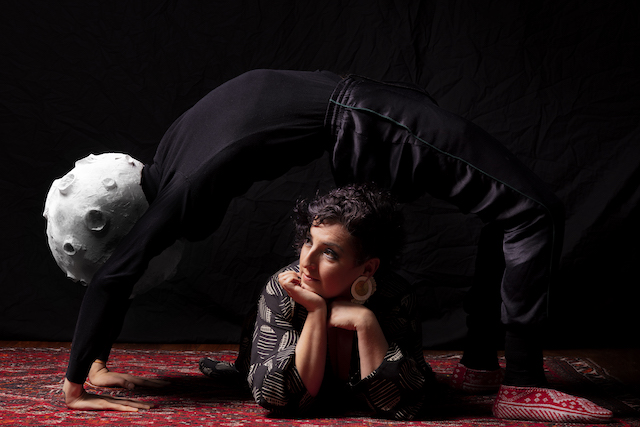 2022 Modulus Festival
Six full days of musical adventure awaits. Limited tickets are on sale now!
At the 2022 Modulus Festival, immerse yourself in engaging live music, hear performances by legendary composers, and learn and discover something new! Highlights include the return of Nancy Tam and Robyn Jacob's "Double Happiness: Detour This Way," a collection of personal stories of migration from the Chinese diaspora with an art-pop aesthetic. Late night concerts curated by Coastal Jazz feature three nights of improv with Modulus musicians. François Houle's Canadian premiere of "The Secret Lives of Colour," makes moving music based on the historical connections between the moods and spirits of colour.
Experience the musical poetry of Ayelet Gottlieb's "13 Lunar Mediations: Summoning the Witches," which explores our relationship with the moon and the effect it has on us. Lose yourself in the lingering beauty of Dory Hayley singing Morton Feldman's legendary "Three Voices." Listen to the music of dreams with Vancouver favourite, Standing Wave. Enter Steven Takasugi's imaginative world of spectacular chaos, as No Hay Banda performs "Side Show," taking audiences on an adventure full of absurd tragedy.
Whether you choose to attend one event or many, there's something new for everyone to discover. Here's your chance to reconnect with yourself and fellow audience members, so that together you can expand your musical horizons. What better place to experience these captivating moments than at Music on Main's 2022 Modulus Festival.
Featured Events
November 2-12 at Left of Main (211 Keefer St)

Double Happiness: Detour This Way featuring Nancy Tam, Robyn Jacob, Emily Cheung, Jasmine Chen, Molly MacKinnon, Kevin Romain, Emma Postl, and Jeff Gammon

Friday, November 4 at 7:30pm at The Annex (823 Seymour St)

François Houle's "The Secret Lives of Colour" featuring Joëlle Léandre, double bass; Alexander Hawkins, piano; Kate Gentile, drums; Hamin Honari, percussion; Gordon Grdina, oud and acoustic guitar; and François Houle, basset clarinet

Saturday, November 5 at 7:30pm at The Roundhouse (181 Roundhouse Mews)

Ayelet Rose Gottlieb's "13 Lunar Meditations: Summoning the Witches"

Sunday, November 6 at 3:00pm at The Roundhouse (181 Roundhouse Mews)

Free Family Concert featuring The BC Chinese Music Ensemble

Sunday, November 6, 2022 at 7:30pm

Dory Hayley sings Morton Feldman's "Three Voices"

Monday, November 7 at 7:30pm at The Annex (823 Seymour St)

Standing Wave Ensemble's "In Dreams" featuring Christie Reside, flute; AK Coope, clarinet; Rebecca Whitling, violin; Cristian Markos, cello; Allen Stiles, piano; and Vern Griffiths, percussion

Tuesday, November 8 at 7:30pm at The Roundhouse (181 Roundhouse Mews)

No Hay Banda plays Steven Kasuo Takasugi's "Side Show" featuring: Jeff Stonehouse, flute; Lori Freedman, clarinet; Yves Charuest, alto saxophone; Geneviève Liboiron, violin; Jean René, viola; Émilie Girard-Charest, cello; Daniel Áñez, piano; Noam Bierstone, solo vocalizing percussionist; Gabriel Dufour-Laperrière, electronics; and Steven Kazuo Takasugi, staging
View the full schedule and book your tickets online here.
About Music on Main
Now in its 17th Season under founder and Artistic Director David Pay, Music on Main has presented more than 500 concerts and events, featuring over 1,000 musicians, and 100 world premieres, with daring programming for the musically adventurous. They have been a launching pad for world premieres, emerging artists, and fresh formats for experiencing the classics. At Music on Main, you can watch and listen to concerts, festivals, and top-notch videos.