From VGH Burn Unit to the NHL, former Vancouver Canuck Aaron Volpatti shares his journey in his debut book FIGHTER: Defying The NHL Odds, available to purchase starting today.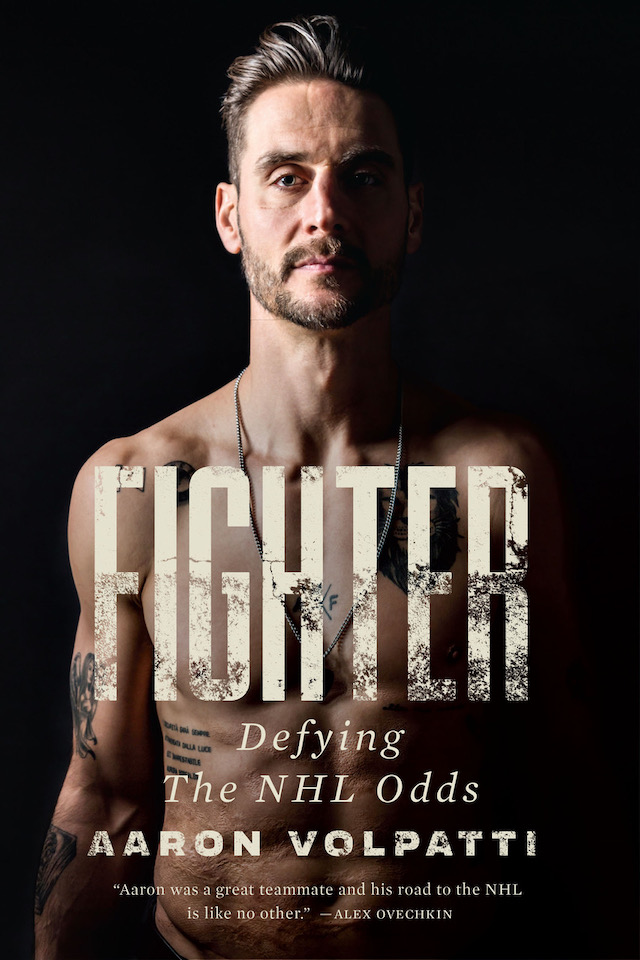 Aaron Volpatti's FIGHTER: Defying The NHL Odds
Born and raised in Revelstoke, Aaron Volpatti was never supposed to play in the NHL. As an average, undersized youth hockey player, he had to fight his way into competitive hockey. But in April of 2005, he found himself in a very different fight – a fight for his life after a devastating injury that left him with 40% second-degree and third-degree burns.
Today, after two-and-a-half seasons with both the Vancouver Canucks (2010-2013) and the Washington Capitals (2013-2015), Volpatti has just released of his debut book. One of the most inspirational comeback stories in professional sports, Volpatti's is filled with extreme adversity, personal triumph, grief, terror, and happiness. FIGHTER: Defying The NHL Odds, available for purchase online and on Amazon, is a riveting account of the player's journey from Vancouver General Hospital's Burn Unit to the NHL, and his life after a career-ending neck injury.
The ultimate portrayal of perseverance, determination and mental strength. Most teammates never knew of Patti's struggles but nothing he has accomplished would ever come as a surprise! – Kevin Bieksa
With the release of FIGHTER: Defying The NHL Odds, Volpatti has partnered with Vancouver's Burn Fund Centre. For 54 days following the book's release, 40% of the profits will go directly to the Burn Fund Centre here in Vancouver – a tribute to his Vancouver Canucks jersey number (#54) and 40% second and third-degree burns. In addition, both Aaron and members of the BC Professional Fire Fighters' Burn Fund will be at the following events selling books as well as promoting fire safety and burn awareness.
Upcoming Author Appearances
Oct 28 Revelstoke Grizzlies vs Kelowna Chiefs @ Revelstoke Forum 7:00pm
Oct 29 Fable Book Parlour in Revelstoke 12:00pm to 1:00pm
Nov 5 Vernon Vipers vs Chilliwack Chiefs @ Kal Tire Place 6:00pm
Nov 17 Canucks Alumni Charity Luncheon @ Fairmont Hotel Vancouver 12:00pm
Nov 18 Vancouver Canucks vs LA Kings @ Rogers Arena (Community Corner) 7:00pm
Aaron was a true competitor, a fierce player on the ice and a great teammate off the ice. If you want to learn about the power of the human mind, you need to read this book. – Daniel Sedin
Enter to Win
I have a copy of this inspiring and thoughtful book to give away! You can enter to win by leaving a comment on this post. I will draw one winner at random from all entries on Tuesday, November 1, 2022 at 12:00pm. UPDATE The winner is: Daniel R!