I have an incredible VIP Richmond Night Market experience to give away thanks to Tourism Richmond! The largest market of its kind in North America, the Richmond Night Market features 70 food and 100 retail stalls, with late night entertainment, open all the way until October 10th this year.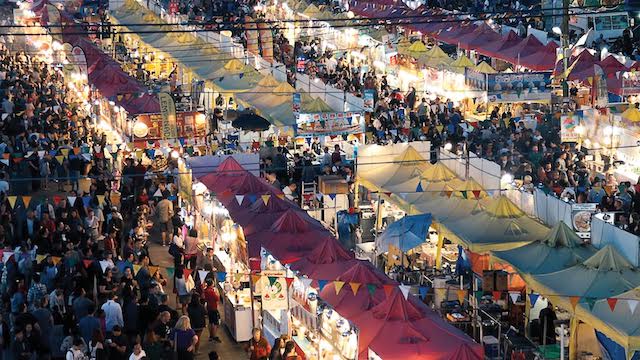 Tuning into the season finale of the Amazing Race Canada this week it was fun to see all of the local spots that were featured, including of course the legendary Richmond Night Market. The challenge for the contestants involved sourcing ten unique dishes from market vendors, including Flying Cup Noodles from Aloha Boys, and Birthday Cake Gelato from Thai Affair Rolled Gelato. I know John and I both salivated (and planned our next visit) when we watched them order grilled octopus as well.
While the racers rushed and ran to complete their orders, the winner of this VIP experience (on Saturday, October 1st) will get to take all the time they need to devour delicious market offerings like crab meat noodles, BBQ squid, ramen, Japanese poutine, Brazilian pastries, spare ribs, sushi, Afghan bolani, even sausage in a waffle cone.
Win a VIP Richmond Night Market Experience
The winner (and their lucky guest) will receive admission for two, a ride share voucher for transportation to/from the event, as well as $100 to spend at the market that night – including some of the items the Amazing Race Canada contestants ordered! Here's how you can enter to win:
VIP Richmond Night Market Experience
Open to Metro Vancouver residents only.
For more information about Richmond's exciting culinary destinations, follow Tourism Richmond on Facebook, Twitter, and Instagram.