Offleashed, Vancouver's largest event in support of animals, returns in person on October 15th bringing together hundreds of animal lovers to celebrate the BC SPCA's lifesaving work.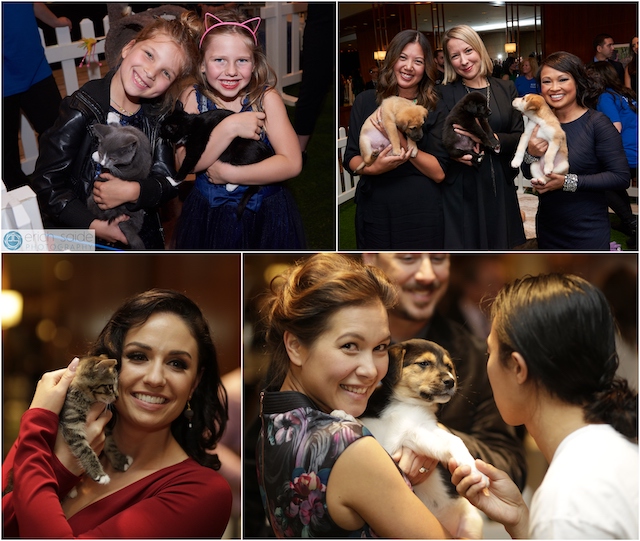 Offleashed for the BC SPCA
When: Saturday, October 15th, 2022 at 6:00pm
Where: JW Marriott Parq Vancouver
Two words: Cuddle Lounge! Offleashed will be debuting its largest Cuddle Lounge yet featuring fluffy and fuzzy rescue puppies, kitties, and other animals, and you get to cuddle them all. This approachable fundraising event, where youth can also join in, will have all the staples of a glitzy gala with a great auction and 3-course dinner.
About the Cause
Animals and their people across our province need the BC SPCA's help every day and over the last few years, demand has skyrocketed. Floods, heat domes, COVID, wildfires, financial insecurity – the reasons for need keep increasing.
But the BC SPCA is a constant community presence, providing vulnerable animals and their guardians with critical support such as pet food banks and vet services, emergency boarding assistance, and by serving as a vital resource across the province.
Your generosity changes thousands of animals' lives. The millions of dollars raised through Offleashed powers the BC SPCA's essential programs: sheltering and adoptions, pet food bank and outreach services, veterinary care, wildlife rehabilitation, and summer camps and school programs for kids, to name just a few.
Your ticket is a built-in donation. Each ticket purchase covers the cost of one day of shelter, food, love and basic medical attention for an abandoned mother and her young litter of puppies or kittens. Join Offleashed on October 15th!