Maan Farms, creators of the Scariest Corn Maze in Canada, is amping up their Halloween offerings this season by offering four Haunted experiences for visitors: Homestead, The Way Down, Slaughterhouse, and Midway.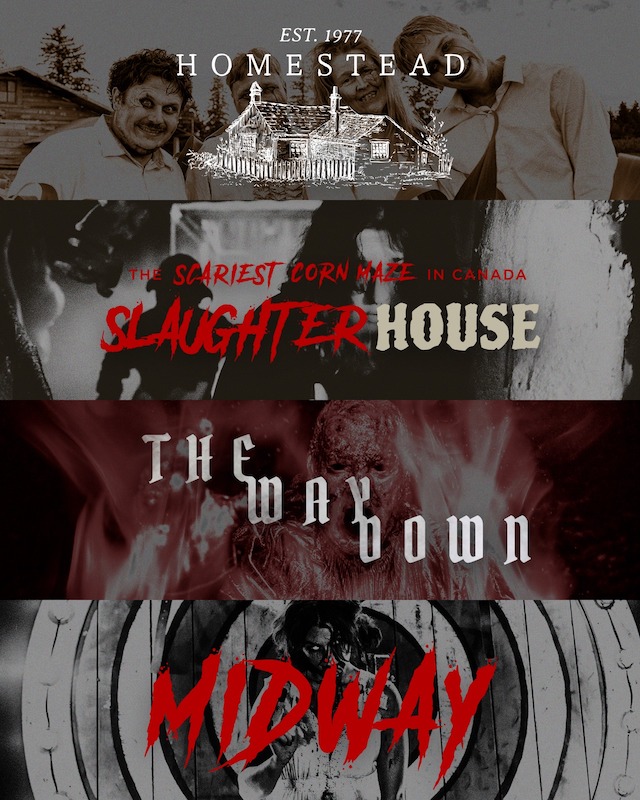 Haunted at Maan Farms This Halloween
When: September 24 to October 31, 2022
Where: Maan Farms (790 McKenzie Rd, Abbotsford)
Admission: Purchase online from $45-$120 based on your experience. Three options are available for Haunted: 1. Slaughterhouse, The Way Down and Midway; 2. Homestead and Midway; Homestead is limited to 30% capacity for a small-group experience; 3. Combination ticket for all four of the attractions.
A few more details about the four experiences this year:
Homestead invites house guests to be the star of their own horror movie. Greeted by the 'hospitable' homeowners of a decrepit Airbnb, torturous treatment awaits. This immersive, limited-entry haunt is a full-contact experience where guests will experience an enhanced, highly-detailed, and elevated horror attraction that will leave them begging to check out.
The Way Down takes guests through the passage of hell, assaulting their senses and testing their psychological limits. This haunt requires guests to wear fabric hoods and follow a rope while experiencing unique multidimensional themes, such as feeling the underworld's fiery wrath.
The iconic 'Scariest Corn Maze in Canada' returns with a blood-soaked Slaughterhouse theme. This self-guided haunt will have guests running for their lives as chainsaws roar and the flesh-eating pigs are unleashed to feast upon those who fall behind.
Midway Street Theatre is a place to fuel up and unwind in between the experiences. Circus lights illuminate the sky while live actors, skilled in the arts of fire, improvisation and entertainment, fill the space with laughter and music.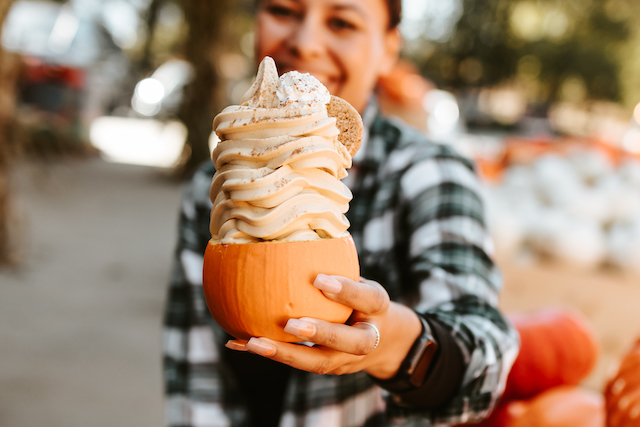 Known for their creative food offerings (really, you need to follow their Instagram Reels), Maan Farms will be serving up crafty culinary creations throughout the farm. There's wine-filled 'blood' bags at the Blood Bar, new Naan Tacos, Mad Jack Pumpkin Spice wine, and Creepy Cloud Cocktails available. Favourites are back including the Double Pumpkin SpiceCream, field-to-plate pumpkin pie, Pumpkin Spice Mini Donuts, and Mama Maan's legendary butter chicken bowls, samosas, and chai tea. 
For more information about Haunted and more info about fall at the farm, visit Maan Farms on Instagram.