Surrey's Honeybee Centre is once again hosting their annual Honeybee Festival which includes everything from beekeeping demos and food trucks, to an artisan market, activities for the whole family, and the famous Bee Beard!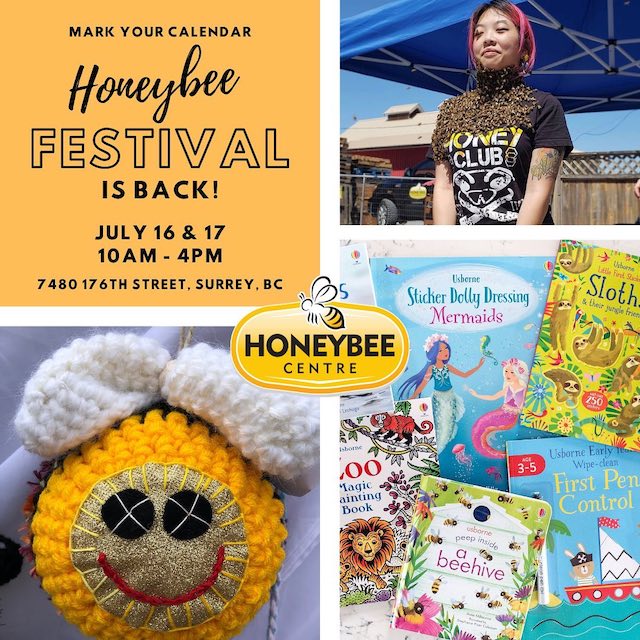 Honeybee Festival in Cloverdale
When: Saturday, July 16 & Sunday, July 17, 2022
Where: 7480 176 St, corner of 176th and the Fraser Hwy in Surrey
Admission: Free
The Honeybee Centre is a commercial honey farm, country store, educational facility, CFIA registered packing facility, visitor attraction, and more. Their beekeeping operations are centred around the pollination of multiple fruit crops so they can produce a variety of sweet, specialty honeys for everyone to enjoy. They also work with blueberries, raspberries, and cranberries for local growers, and have even become the largest pollinators of blueberries in Western Canada.
You can find a list of Honeybee Festival vendors in this post and plan your day out. You can also shop the Honeybee Centre online anytime or at the store 7 days a week. Follow along on Instagram for the latest news and updates.