A beloved Vancouver tradition since 1940, Theatre Under the Stars ("TUTS") returns to Malkin Bowl stage in Stanley Park July 2 to August 27, 2022. Audiences will travel back in time to witness the birth of the world's first musical and launch into the future for a rock-and-roll fuelled revolution as TUTS presents Something Rotten! and We Will Rock You, running alternate evenings.
Theatre Under the Stars
Where: Malkin Bowl in Stanley Park 610 Pipeline Rd. Vancouver, BC
Dates: July 2 to August 27, 2022 Performances alternate evenings

Previews: July 2-5, 2022
Opening Nights: July 7 & 8

Times: All shows at 8:00pm, except on Fireworks Nights (July 23, 27 & 30) when shows begin at 7:00pm
Tickets: Regular Tickets $30–$65 available online now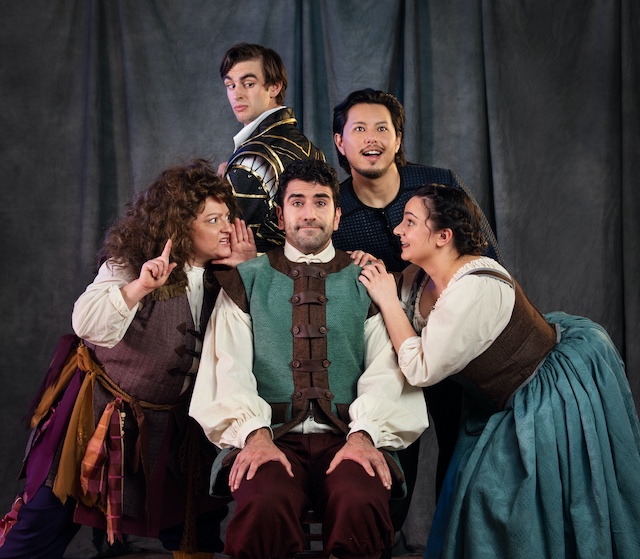 Something Rotten!
Set in the streets of Elizabethan England, Something Rotten! is brimming with humorous witticisms, clever lyrics, and colourful song-and-dance numbers that poke fun at everything audiences adore about Broadway, with melodic and choreographic references to such famed musicals as West Side Story, South Pacific, and Les Misérables. Determined to write a hit show, playwright siblings Nick and Nigel Bottom enlist a mysterious soothsayer, who foresees they can beat Shakespeare's success by creating a brand new form of theatre… the musical! The whimsical satire will be directed by Rachel Peake, who makes her TUTS debut. A three-time Jessie Richardson Award winner, Peake has directed works for numerous theatre and opera companies, including Vancouver Opera, Citadel Theatre, Gateway Theatre and Persephone Theatre.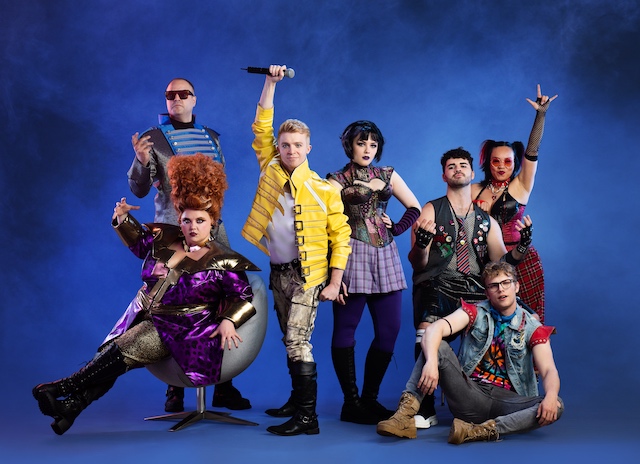 We Will Rock You
Set 300 years in the future, where the world is ruled by sinister leader Killer Queen, two misfits, Galileo and Scaramouche, rise up in their fight for freedom. We Will Rock You reflects the spectacle that marked Queen's live performances and earned the band its pinnacle position in rock history. Having thrilled more than 16 million audience members worldwide, the musical features over 20 hits from the band's iconic songbook including "Bohemian Rhapsody," "We Are the Champions," and "Another One Bites the Dust." Also making her TUTS debut is We Will Rock You director Saccha Dennis, an actor and director, most recently seen on stage in the hit musical Come From Away. Dennis has toured across Canada and the U.S., including the first U.S. national tour of We Will Rock You.
Win Tickets
I have a pair of tickets to give away to each performance. Enter via the contest box and if you're sharing on social or leaving a comment entry, you can include which show you'd like to see (Something Rotten! or We Will Rock You).
Theatre Under the Stars
Feature Performances
Relaxed Performance Monday, July 25
This year TUTS is proud to partner with the Canucks Autism Network to host a relaxed performance of Something Rotten! A Relaxed Performance is designed for anyone who may need a more casual environment to enjoy the theatre, including (but certainly not limited to) people on the Autism Spectrum, people with sensory or communication disorders, neurological disorders, or people with a learning disability. We will have a more relaxed attitude about how our audience experiences the performance and ask all audience members to be aware of people's needs to move or make noise.
Pride Night Tuesday, Tuesday, July 26
TUTS is thrilled to host its fourth annual Pride Night, the official kickoff event for this year's Vancouver Pride Week! Audiences will enjoy all the hard-rocking international phenomenon, "We Will Rock You," celebrating Queer icon Freddie Mercury and QUEEN's iconic songbook. Join in for a high-octane feast for the senses! All seat cushion and programme donations from the night will be matched by TUTS in support of Vancouver Pride Society.
We Will Rock You Sing-Along Night Wednesday, August 3
Feeling like "[You] Want to Break Free?" Blending the excitement of a musical with the electricity of a concert, join us for a special We Will Rock You Sing-along Night on August 3 for some fist-pumping, foot-stomping fun. Featuring more than 20 hits from QUEEN's discography, "We Will Rock You" arrives at the Malkin Bowl having rocked more than 16 million audience members around the globe! Come sing your heart out dressed like your favourite rock stars for this special evening of rock-and-roll.