Downtown New West is bringing people back together with the return of their legendary free block party series, Fridays on Front, starting July 8, 2022.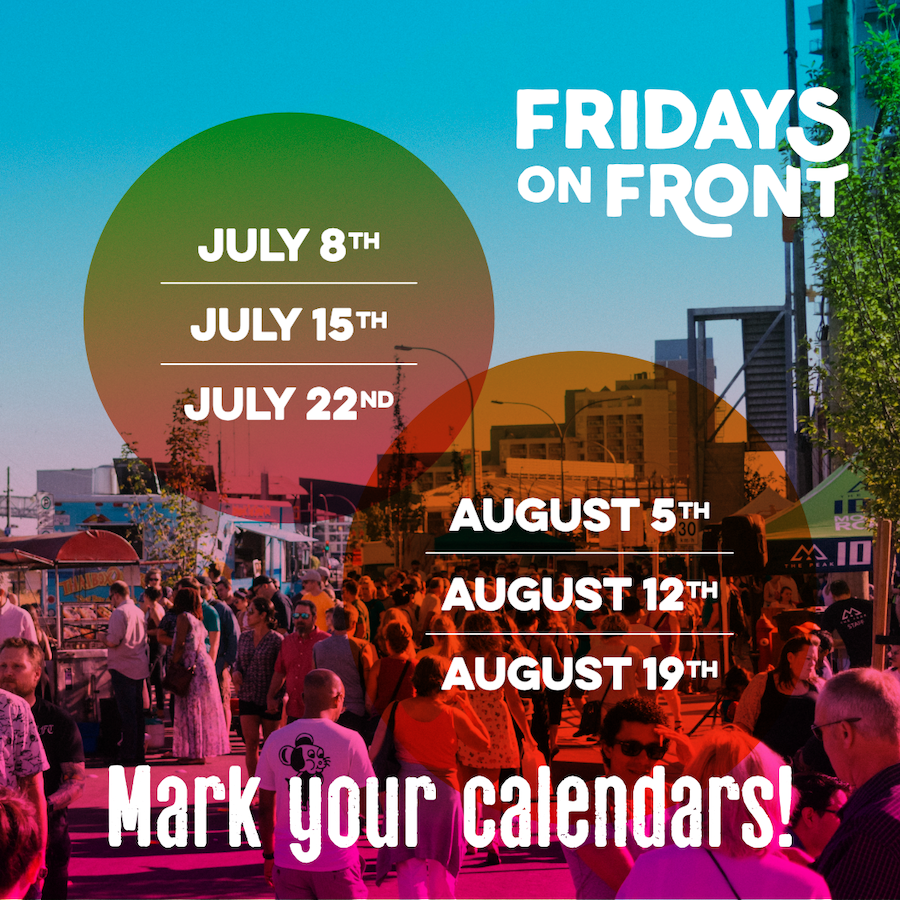 Fridays on Front in New Westminster
Located along Front Street in New Westminster, facing the riverfront Pier Park, Fridays on Front will run every Friday evening from 5:00pm to 9:00pm for three consecutive weeks from July 8 to July 22 and then for another three consecutive weeks between August 5 to August 19 on the 600-block of Front Street.
They'll be fully licensed in partnership with Steel & Oak and Pacific Breeze Winery, and Family Place will be offering a variety of fun free kids activities. Artisan vendors from New West Craft will rotate week to week, as well as local musicians curated by Bully's Studios and U.C.A.S.S., Front Street businesses and food trucks.
Beer and wine will be available between 5:00pm and 8:30pm only, bar token sales end at 8:20pm sharp. Purchase your bar tokens first then head to one of two bars to redeem them (credit card preferred, cash accepted). You must be 19+ and provide 2 pieces of valid ID upon request to purchase bar tokens. No outside alcoholic beverages permitted. Intoxicated persons may not enter/will be removed from the event area . Beer and wine tokens are NON REFUNDABLE but valid for all 6 event dates
Food vendors will include Downtown delights like Donuteria and Gastronomia, and flavours from Fiji, Malaysia, Japan, Mexico, and more. Grab a bite, browse through the beautiful goodies from vendors and enjoy live music as you walk amidst the refreshing riverfront breeze and scenic views.
Admission is completely FREE and it all takes place just a quick 5-minute walk from both Columbia Station and New West Station. Follow Downtown New West on Facebook for the latest news and updates.