It's a staple of summer fun in Vancouver and when it comes to free activities, it's definitely one of the most popular. Free outdoor movies in Stanley Park at Second Beach will be returning as part of the EVO Summer Cinema Series.
Free Outdoor Movies in Stanley Park 2022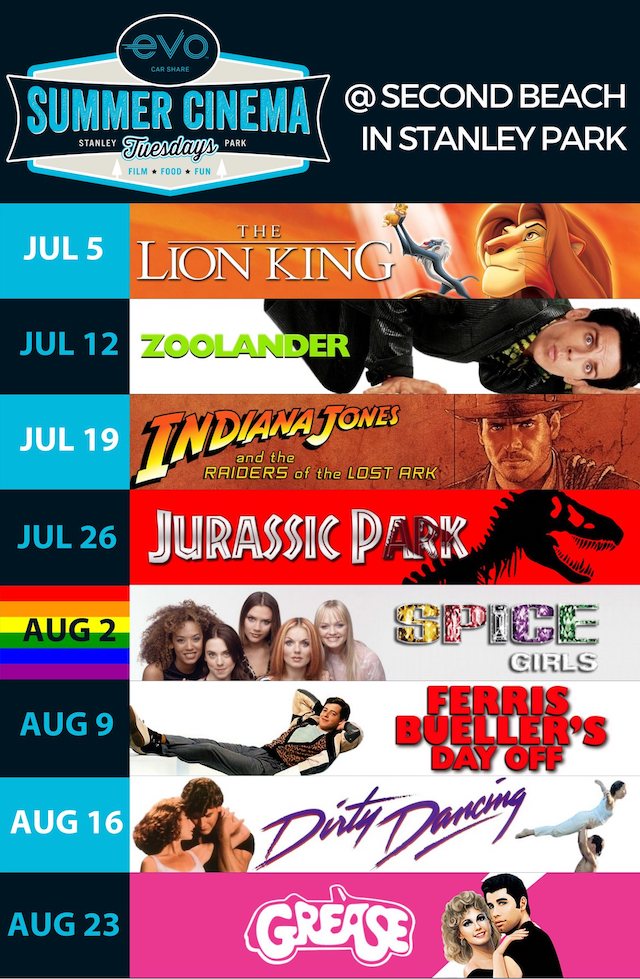 The movie will start just after sunset so there is a clear enough image on the screen. All events take place in the field beside Second Beach Pool in Stanley Park.
Seating on the field with fold up chairs or blankets is free and it is first-come first-served, so arrive early and enjoy the festivities. There will be games and giveaways, and popcorn available from the concession. If you'd like to amp up your experience you can book VIP seating/tickets online in advance starting at $28.64.
Enjoy the West End on your way to and from the event, and support local business!