Following a sold-out run in Toronto, the frank theatre company presents the West Coast premiere of White Girls in Moccasins by Yolanda Bonnell, directed by Quelemia Sparrow and co-presented by the Talking Stick Festival and Full Circle: First Nations Performance.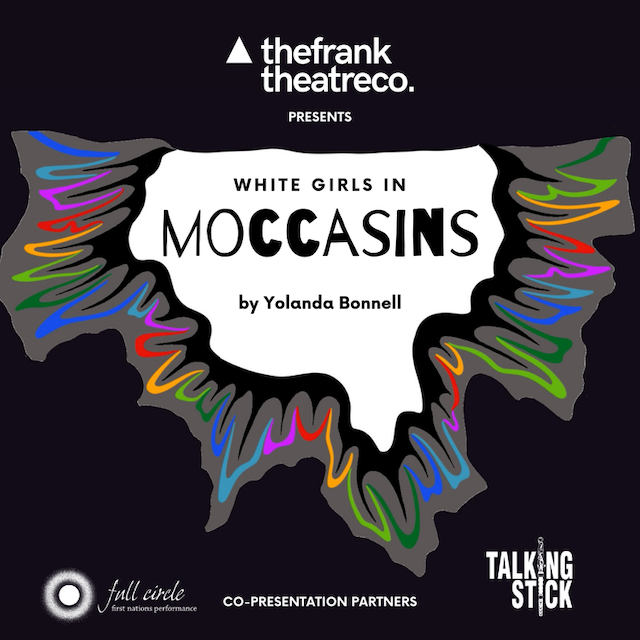 White Girls in Moccasins
An irreverent Indigenous reclamation story, written by the Dora Award Nominated author of 'Bug', featuring Danica Charlie, Lisa C. Ravensbergen and Emily Jane King.
When: June 16 to 18 at 8:00pm, June 19 at 2:00pm
Where: The Annex (823 Seymour St, Vancouver)
Tickets: Available online now
Miskozi goes on a search for herself and her culture, accompanied by her inner white girl, Waabishkizi, and guided by Ziibi, a manifestation of an ancestral river. White Girls in Moccasins world-hops between dreams, memories, and a surreal game show as Miskozi grapples with living her own truth in a society steeped in white supremacy.
For more information follow the frank theatre company on Facebook.
About the Talking Stick Festival
North America's premier Indigenous arts and culture festival is back for a 21st year June 12 to July 3, 2022. The Talking Stick Festival began as a way to showcase and celebrate Indigenous art and performance to a wider audience. From its humble beginnings, this unique and exciting event has grown into a full 2 week festival at locations across Vancouver.
Related: Canada's First-Ever National Queer and Trans Playwriting Unit