With the summer fast approaching, it is a great time to check off your bucket list items and add a few new to-do's. Here is a list of 10 tours in Downtown Vancouver, both indoor and outdoor, and for locals and visitors alike!
10 Tours in Downtown Vancouver
When: Wednesdays, Thursdays and most Saturdays at 12:00pm
Book: Online here
Details: Each plant, each tree has its own special story. Explore Vancouver's iconic Stanley Park, Beaver Lake, with a local Indigenous guide/cultural ambassador who will highlight how the local trees and plants of the Pacific Northwest are harvested by Indigenous people for food, medicine and technology. Talaysay guides, who are members of the local Indigenous communities and the surrounding region, will share with you our ecological practices, ancient and contemporary history, stories, legends and Indigenous ways of living.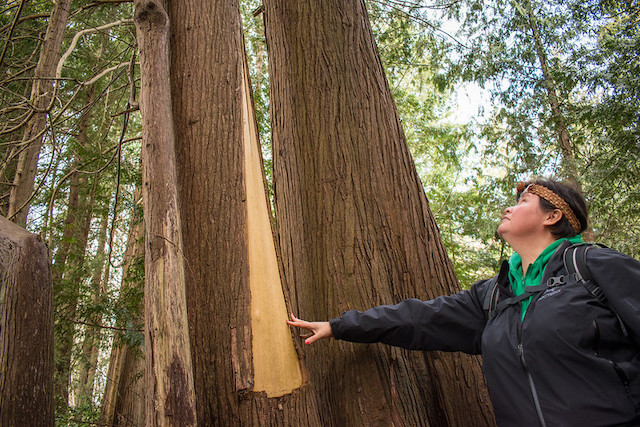 When: Monday – Saturday at 7:00pm, including the occasional Sunday
Book: Online here
Details: Follow the lamplight of your guide into Vancouver's earliest and most gruesome history. You'll step inside a world of murder, revenge and true grit in a dramatic retelling of Victorian Gastown's earliest stories. Tales of deadly fire and smallpox emerge from the shadows as you venture through cobblestone streets to the shocking finale in this unique performance-theatre experience.
When: Anytime at your own leisure.
Details: I love walking tours, and I find they're most often the best way to get to know a city — even if it's your own. There is a virtual, self-guided tour featuring places in E. Pauline Johnson (Takehionwake)'s "Legends of Vancouver" published over 100 years ago.
When: Thursdays to Sundays at 10:30am
Book: Online here
Details: Vancouver's top-rated food tour company, is relaunching after a two-year pandemic hiatus with two food tours – the iconic Granville Island Market, and the new Authentic Asian Eats, which offer guests immersive experiences of Vancouver's rich culture and diverse cuisines. The Granville Island tour is close enough to Downtown so it's made our list, and they play to bring back their Gastown tour in 2023.
When: Anytime at your own leisure
Book: On the app (Android & Apple)
Details: VanWalks contains 5 in-depth walking tours of the most popular areas of Vancouver, British Columbia. The host, Chris King, has been living in Vancouver for 20 years and is excited to give you a unique look into the most interesting aspects of the city. The walks range anywhere from 1 hour to 5 hours and are a wonderful, accessible option for all.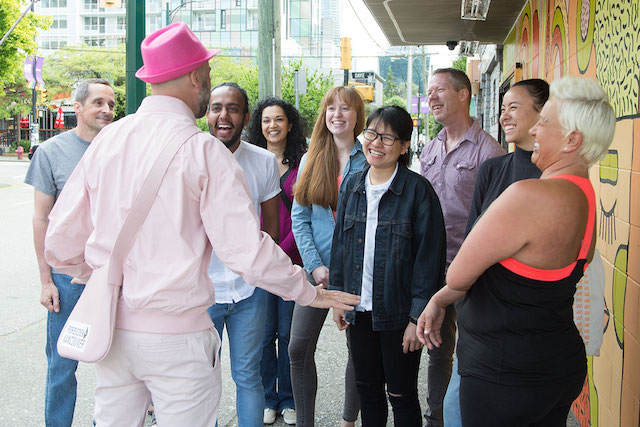 When: Sundays at 10:00am
Book: Online here
Details: From drag kings and two spirit warriors, to queer church ministers and transgender crime fighters, this walking tour is a celebration of the unsung heroes who forever changed the social fabric of our city. Hear about the bravest pioneers of the LGBTQ2+ community, the famous "kiss-in" of Granville Street, drag queens who made a difference and more.
When: 7 days a week 2:00pm to 4:30pm
Book: Online here
Details: Enjoy local craft beer, Japanese Kar-age style chicken, freshly made Sicilian Tortellini with local wine, crispy sweet & chili cauliflower, Canadian poutine; handmade fries topped with cheese curds & gravy and choice of beer/wine, smooth soft ice cream, Vancouver's award winning cheesecake and delicious lemon bars! This 2.5 hour walking tour includes local history and insights from entertaining guides.
When: You may request a tour time and date of your choosing on their website. Gallery hours are: Wednesday to Sunday 11:00 am – 5:00 pm, closed Monday and Tuesday.
Book: Online here
Details: The Bill Reid Gallery is Canada's only public gallery dedicated to contemporary Indigenous Art of the Northwest Coast. Nestled in the heart of downtown Vancouver, the Gallery is home to the Simon Fraser University Bill Reid Collection and special exhibitions of contemporary Indigenous Art of the Northwest Coast of North America.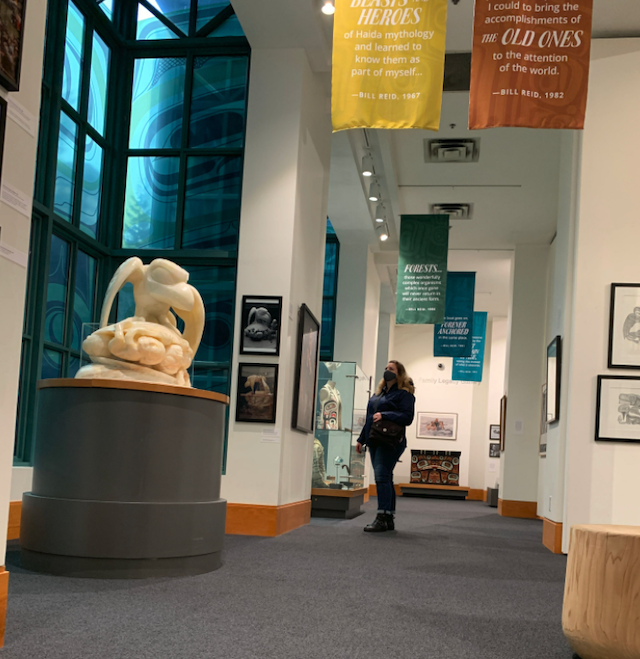 When: Every day of the week
Book: Online here
Details: If you prefer to see Vancouver in a bit of a faster fashion than a walking tour, explore Stanley Park by bike with a small group. Stanley Park is 1,000+ acres of lush rainforest, with easy off-road biking trails and coastal vistas. Ride at a relaxed pace to take in the sights, smells and sounds of the park. You will be awed by wildlife, old-growth trees and explore the city and seaside views over the duration of 3 hours.
When: Every day of the week
Book: Online here
Details: The Vancouver Highlights and Hidden Gems Private Tour is an option for those looking for a more intimate tour. The ticket includes a local host and one on one time, rather than being completely tourist focused. This experience can be completely personalized to your interests – murals, hiking, restaurants, beaches, shopping, various markets. You name it. If you wish to add transportation that can be arranged at an additional cost.
Bonus
Historic Powell Street walking tours
When: Every Thursday & Saturday starting June 10, 2022
Book: Online here
Details: A walk through a historic neighbourhood which was once home to a vibrant Japanese Canadian community. The tour takes approximately 1.5 to 2 hours. Tours are in groups of 4 to 8 people. Individual and group bookings are welcome. Tours depart from Vancouver Japanese Language School at 487 Alexander St, Vancouver and go along Alexander Street, Gore Avenue, Powell Street, and Princess Avenue.
Looking for more things to do? Check out Miss604's event lists, posted weekly and monthly!