The adults-only evening takeovers of Vancouver's STEM-themed geodesic dome are back on as Science World After Dark events resume May 19th then continue on the third Thursday of each month.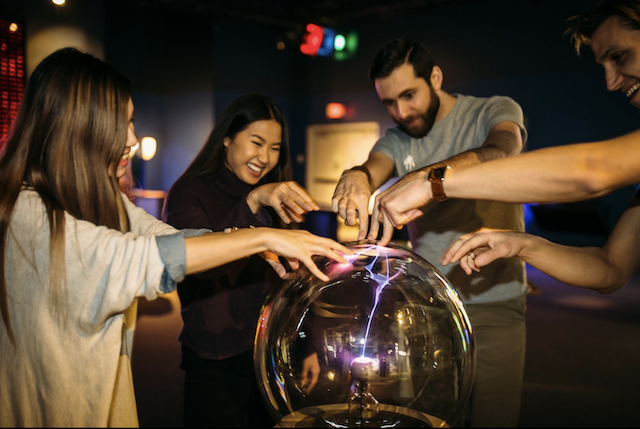 Science World After Dark Adults Only Nights
When: Thursday, May 19, 2022 from 6:00pm to 10:00pm, then monthly
Where: Science World (1455 Quebec St, Vancouver)
Tickets: Available to purchase online. Early Bird Price of $29+ tax will be available until May 9th. After that, tickets will be available at $35+ tax
During the event visitors (ages 19+) have the chance to explore the current feature exhibition, T. rex: The Ultimate Predator presented by RBC and White Spot Restaurants and other exhibition favourites.
With admission, visitors are also free to explore the permanent exhibitions and galleries whilst enjoying alcoholic beverages, food from Triple O's, music, exciting live science shows at Centre Stage and more.
For more information follow Science World on Twitter, Facebook and Instagram.
Science World is a BC-based charitable organization that engages the people of British Columbia in STEAM literacy. Their mission is to ignite wonder and empower dreams through science and nature. Their vision is that within a generation, Canada will be a country of thriving, sustainable communities rooted in science, innovation and a deep connection to nature.